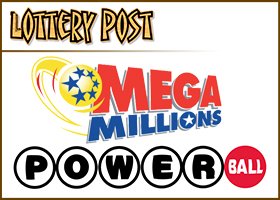 Are you dreaming about hitting it big with the lottery?
You're not alone. Lottery retailers are seeing a torrent of sales with $1.4 billion in lottery jackpot winnings up for grabs.
As of Thursday afternoon, the Mega Millions jackpot was at a jaw-dropping record high of $970 million with a cash option of $548.6 million. The next drawing is Friday night.
The Powerball jackpot continues to grow as well. It's at $430 million with a cash option of $248 million. The next drawing is Saturday, Oct. 20.
The odds of matching all numbers for either lottery game are pretty long: 1 in 302,575,350 for Mega Millions and 1 in 292,201,338 for Powerball. Even so, people are laying down their money for a chance at a dream.
Some folks are also wondering if there's a 'lucky place' to buy lottery tickets. Representatives of both the Ohio and Kentucky Lottery commissions say no.
"Retailers that sell the most winners do so primarily thanks to volume and not luck," emphasized Chip Polston of the Kentucky lottery.
A free app called Lottery Places allows people in any state to locate lottery retailers near them or near any destination they choose. It is available for iPhone, Android, and Windows.
Michigan residents can bypass the store completely and buy Mega Millions tickets and Powerball tickets online.
One high-volume lottery retailer is Deters and Daughters Liquors in Covington, Kentucky. They sell a lot of tickets, Polston said.
Deters and Daughters is 18th in lottery sales in Kentucky, according to Jennifer Deters of Deters and Daughters. And right now ticket sales are especially high.
"It's almost pandemonium," she said. Ticket sales are at least three times the normal pace.
Some consider the store to be a lucky place to buy lottery tickets with many winners sold, Deters said. The last two big winners were more than $200,000, she said. They've also sold a $100,000 Mega Millions winner.
When the jackpot is big, people mostly come in and buy quick-pick tickets instead of selecting their own numbers, she said.
Jamie Maggard said he thinks people win as often with quick-picks as they do with their own numbers. Maggard works at the Dixie Delicatessen in Fairfield. His father, Harold Maggard, owns the business.
The Dixie Delicatessen also has a reputation for being a lucky place to buy tickets. Over the years they've sold "some nice winners," Maggard said.
"We just never sold the big jackpot," he said. "We've sold a couple half-million dollar winners."
They've also sold lots of "oh, so close, I just needed one more digit," tickets, Maggard said.
Sales are currently brisk, easily eight to 10 times more people are coming in to buy Mega Millions and Powerball tickets, he said.
When the jackpot gets big, you see more of what Maggard called casual players. These are people who might not play when the jackpot is a mere $40 million. Maggard counts himself in this group. He's hoping to hit it big with the Mega Millions.
"I've got $5 in a pool," he said.
The Dixie Delicatessen is a high-volume lottery store, ranking in the top 1 percent in Ohio with sales and is one of the top sellers in Butler County.
"It's quite awesome," Maggard said. He attributes their popularity not so much to a reputation for being lucky but to good customer service.
"We try to cash a lot of customers' tickets and take care of them," he said.