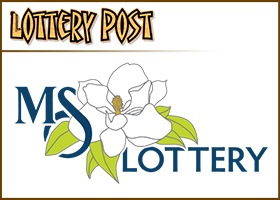 First MS Lottery retailers have been approved
By Todd Northrop
People wanting to play the Mississippi lottery will be able to do so slightly sooner than expected.
The Mississippi Lottery Corp. announced it will start selling scratch-off lottery tickets Nov. 25 — the Monday before Thanksgiving. Lottery officials had originally planned to begin sales on Dec. 1.
Multi-state lottery tickets for games such as Powerball and Mega Millions are expected to go on sale in early 2020.
The lottery corporation has begun mailing acceptance letters to approved retailers that will sell tickets. According to the Mississippi Lottery's website, over 400 retailers have been approved to sell lottery tickets already.
Prospective lottery players who want to stake out the closest Mississippi Lottery retailers can use the free Lottery Places app (www.lotteryplaces.com). Lottery Places is the only app on the market that will locate lottery retailers in every state and jurisdiction throughout the United States. It also finds lottery retailers in Canada, Mexico, United Kingdom, and much of the Caribbean.
"The pillar of the lottery is having successful retailers on board," said Mississippi Lottery President Tom Shaheen. "We are working with retailers to ensure they are well-prepared for launch."
Potential retailers who have not signed up and are interested are instructed to visit www.mslotteryhome.com and select "Retailer Resources." There is no limit to the number of retailers the Mississippi Lottery may accept.
The lottery is expected to generate $40 million in the first year before growing to $80 million to $100 million a year thereafter. Proceeds from the lottery go towards infrastructure improvements and education.
The Mississippi Lottery leaves only five states — Alabama, Alaska, Hawaii, Nevada, and Utah — without lotteries.
Alabama's Senate approved a lottery in its most recent session but it failed to get a vote in the House. There are efforts in the Alabama legislature to try again this year.
Proceeds from an Alabama lottery would have been used to repay money borrowed by the Alabama Trust Fund and then would have been split between the trust fund and the general fund.