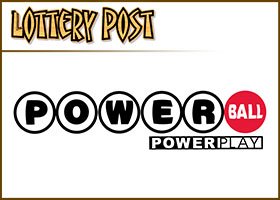 Includes audio report
DES MOINES, Iowa — After six months of sleuthing, Iowa Lottery officials made contact with a man who'd won a $1 million Powerball prize back in November but didn't know it because he hadn't checked the ticket.
"You've heard us say before that we want to see our prizes claimed when someone legitimately has won them," Lottery CEO Terry Rich said Monday. "We hope that our work in this situation demonstrates that."
Richard Watson of Belton, Mo., claimed his $1 million prize Monday at lottery headquarters in Des Moines. His prize was one of two sizable Powerball prizes that were unclaimed in the eastern Iowa community of Tipton. A $10,000 prize won in January with a ticket purchased at a Tipton grocery store remains unclaimed.
Watson said he was shocked when he learned last week that he'd won a big prize.
"I travel for work and I have a bundle of lottery tickets that I was planning on going through, but I hadn't yet," Watson said. "And I received a call that I thought was a scam, but it turned out it wasn't."
Watson, 58, who repairs industrial injection molding machines, said he purchased his $1 million-winning ticket at Kum & Go, 2050 Iowa Highway 38 in Tipton, for the Powerball drawing on Nov. 16. He was traveling for work and bought a ticket during a stop for gasoline. The winning Powerball numbers on Nov. 16 were 10, 29, 37, 44, and 59, with Powerball number 10. Watson's ticket matched the first five numbers but missed the Powerball to win a $1 million prize.
Watson admitted that he set the ticket aside and didn't check it for months. In fact, he currently has tickets from several different states that he has yet to check, but he plans to do that soon.
"I had compiled them all together and I was going to go through them, so I had them in my computer bag," he said. "I got my computer bag, got my tickets out, went back out to the car and found the ticket."
Rich noted that the Iowa Lottery's Security Division routinely gathers details about tickets that win large prizes, and in the case of Watson's ticket, the lottery worked with Kum & Go to obtain additional specifics. As time went on and the prize remained unclaimed, lottery security staffers asked Kum & Go officials if they would help review the information in the hopes of reaching the potential winner.
"Kum & Go understood what good news this would be to someone and worked with us to connect the dots," Rich said. "It took several months of work to get this done, but we eventually were able to identify who we thought the winner might be. We ultimately were able to contact his local financial institution and asked them to see if he could call us. He still had the winning ticket and we're thrilled that there's a happy ending to this story."
Watson said he was initially skeptical when he received a call from UMB Financial Corp. in Kansas City, Mo., stating that the Iowa Lottery would like to speak with him. But he saw media coverage online from the lottery's news conference Friday in Tipton and said the articles helped him realize the situation was real.
So, does he think he would have checked his winning $1 million ticket in time before it expired?
"I had four Iowa tickets that expired on the third of this month and that's why I said, 'I've got to go through these before they're all gone,'" he said. "It would have been on a weekend sometime."
Watson said he lives with his parents who are in their 80s, and his Powerball prize will enable him to spend more time with them.
"Now we'll be able to move back to the Las Vegas area where we're originally from and get a nice little place together," he said. "This will work out quite a bit to be able to make a major life change."
Players in $2 Powerball choose their first five numbers from a pool of 59, and another number — called the Powerball — from a separate pool of 35. The Power Play option is available for an extra $1 per play.
Since getting its start in April 1992 in 15 states with jackpots that started at a guaranteed $2 million, Powerball has grown into one of the world's biggest and most recognizable lottery games. Today Powerball is played by 45 lotteries across the country with drawings at 9:59 p.m. on Wednesdays and Saturdays.
The current Powerball jackpot to be drawn Wednesday night is worth $114 Million. The Powerball winning numbers are published within minutes of each drawing at USA Mega (www.usamega.com), a Web site devoted to the United States two biggest lottery games, Mega Millions and Powerball.
AUDIO: Listen to the interview
(Click to display full-size in gallery)