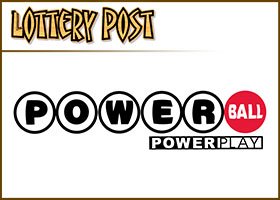 Wants to remain "normal man"
A nail technician who has played the lottery over the years by scraping together nickels and dimes from tips at the salon is now a multi-millionaire several times over.
Vinh Nguyen claimed his $228.4 million jackpot late Thursday afternoon, after buying the winning Powerball ticket at a family-run chain, Key Market on Sourth Norfolk Street in San Mateo, according an announcement on Friday by the California Lottery.
Nguyen was the the sole winner in Wednesday night's Powerball drawing matching the numbers 7, 14, 24, 41, 21 and the Powerball number 26. His first thought, according to the lottery staff he spoke to: "I read the numbers, I didn't think I had won."
Nguyen declined media interviews. His age, city of residence and where he works have not been disclosed. However, people who work in the same mall said Nguyen works at Nail Resort, directly acros from the market. No one was at the shop on Friday, and no one answered the phone call there, either.
In a private interview with lottery officials, Nguyen said he has been playing the lottery for the last half decade, deciding how much he spends every week depending on how well he does in tips at work.
Nguyen spent $30 buying 15 Powerball tickets for Wednesday's drawing. He decided on the "annuity payment option," which will give him the full $228,467,735 jackpot paid out over 30 years. Lottery spokesman Gregory Parashak said put simply, that amount turns out to be about $138,000,000 spread out over three decades after taxes.
Ngueyn said there was no great secret or science to the methodology he used for picking his numbers.
"They were all random," Nguyen said. " Whatever numbers come into my head I pick."
The win also benefits the market that sold Nguyen the lucky ticket. Owners Jack and Nancy Dehoff will get $1 million.
"We don't have final plans yet for the money," Chris Dehoff, president of Dehoff's Key Markets, told lottery officials in a statement. "We have all kinds of improvements for the stores that we are always working on and we are discussing other things. This is a nice windfall since the margins in our business are so thin."
The market has sold a $10,000 winning lottery ticket before, but nothing like this.
As for Nguyen, he told the California Lottery he has no plans for the money yet. He did say, however, he doesn't want the money to go to his head.
"I just want to be a normal man," Nguyen said.
Thanks to leland for the tip.