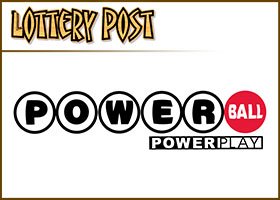 BRUNSWICK COUNTY, NC — A woman from Shallotte, North Carolina, has come forward with what she believes is the winning Powerball ticket from Wednesday's drawing.
A reporter who spoke with 26-year-old Marie Holmes confirms the numbers and date on her ticket match those that were drawn for the $188 million payout.
"I thought I was going to have a heart attack when I saw the ticket and checked it," Holmes explained with a noticeable grin. The mother of four said she screamed after the winning numbers were drawn Wednesday night and ran and told her kids. "They said I scared them," Holmes joked.Holmes said she was forced to quit her jobs at Walmart and McDonald's to care for her children, one of whom has cerebral palsy. She said the first thing she's going to do with the money is tithe because, as she puts it, "I wouldn't have none of it if it wasn't for God."
Holmes also plans to set up college funds for her children and buy a new house after deciding where to move. When asked if she's ready for the impact the lottery win will have on her life, Holmes offered, "I'm ready for it. I'm ready to embrace the change. I'm very grateful for what's about to happen for my family."
Holmes will confer with lawyers and speak to a financial advisor in Raleigh before turning in the ticket to North Carolina lottery officials.
According to the N.C. Education Lottery's twitter page, the ticket is worth $188 million annuity paid over 30 years, or a $127 million lump sum payment before federal and state taxes are withheld. The store is eligible to receive $50,000 retailer incentive award for selling the winning jackpot ticket, according to the NC Education Lottery.
"It's a lucky day to be in North Carolina," said Alice Garland, executive director of the N.C. Education Lottery. "We look forward to meeting the jackpot winner, but the most important thing for the winner to do today is sign the back of the ticket and secure it in a safe place. This is a life-changing event. The lucky winner should take some time and get sound professional advice before coming in to get the big check."
This will be the fourth time a North Carolina ticket has claimed a Powerball jackpot win.
The jackpot for Wednesday's drawing had climbed to an estimated $564 million. The winning numbers were 11, 13, 25, 39, and 54, with Powerball number 19.
The two other winning tickets were purchased in Puerto Rico and in Texas.
The previous North Carolina record jackpot win was $141.4 million, set in February 2010.
(Click to display full-size in gallery)