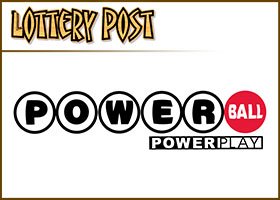 Second of three winning tickets claimed from $564 million jackpot draw
Includes video report
RALEIGH, N.C. — The North Carolina woman holding one of three winning tickets for the Feb. 11 Powerball drawing has cashed in her ticket.
Marie Holmes' lottery ticket matched all five white balls and the Powerball in the drawing. The winning numbers were 11, 13, 25, 39 and 54, with Powerball number 19.
(See Three tickets to split massive $564 million Powerball jackpot, Lottery Post, Feb. 12, 2015.)
She was presented with a $188 million check, but opted for the lump sum payout which is worth $127 million.
The single mother has four children, ages 7, 4, 3, and 9 months.
"I scared my kids because I was jumping up and down. They were running away from me," she said at a news conference Monday afternoon.
She says some of this money will be used for her children's educations.
"This is a going to make a huge difference for them," she said. "They will be able to go to school and not have to pay for it. "
Holmes says she also plans on continuing her own education in the nursing field.
Some of her friends and family will be taken care of as well.
The mother of four has been living with seven other people in one home.
"It wasn't comfortable but we made do," she said.
She says she is going to make sure those people are taken care of.
"Everyone in that household is going to have their own place," said Holmes.
While the woman says winning "still doesn't feel real" she says one thing is for sure: "It's not going to change the person I am."
Holmes said that before winning the jackpot she had worked at McDonald's and Walmart, but recently had to quit to care for her young children.
She is one of three people who won the $564 million jackpot. The winner from Puerto Rico claimed their prize anonymously a week after the drawing, while the Texas winner has not yet come forward to claim their share.
VIDEO: Watch raw interview video