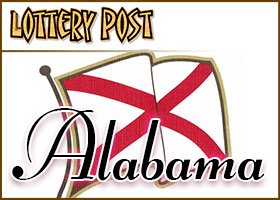 MONTGOMERY, Ala. — A constitutional amendment that would legalize gambling in Alabama authorizes a lottery, casino gambling and expanded Indian gaming.
Senate President Pro Tem Del Marsh, a Republican from Birmingham, Ala., gave other state senators an initial draft of the legislation Thursday. It calls for a Sept. 15 election so voters can decide the amendment's fate in wake of a projected $250 million shortfall in state's revenues this fiscal year, which ends Sept. 30.
"I could come in on Tuesday and my colleagues could take the weekend on this and have different thoughts," Marsh said. He's willing to change what now would allow a statewide lottery; casino-style gambling at four dog tracks; and authorization for the governor to negotiate a gambling compact with the Poarch Band of Creek Indians, the only federally recognized tribe in the state.
Forty-four states and the District of Columbia have lotteries. Only Alabama, Alaska, Hawaii, Mississippi, Nevada and Utah do not.
Though the Republican caucus gave Marsh the go-ahead earlier this week to file the gambling legislation, Senate Republicans had mixed reactions to the proposal. GOP Sen. Paul Bussman of Cullman, Ala., said he had qualms about gambling, particularly its effect on poor and working-class Alabama residents.
"I've seen so much research about how (gambling) affects different groups in the state," he said. "I don't know that we should fix this problem on the backs of those people."
Twenty-three states already have commercial casinos, and 28 — including Alabama — have Indian casinos. The Poarch Band has casinos in three locations in Alabama: Atmore, Montgomery and Wetumpka. But federal law won't allow the tribe to offer slot machines and traditional casino table games such as blackjack, craps and roulette without negotiating a compact with the state.
Marsh's proposed amendment could face a major hurdle in the state House, where Speaker Mike Hubbard, a Republican from Auburn, Ala., has indicated that he favors the tribe's proposal to provide the state with a $250 million bailout this year and then negotiate a compact to provide annual revenue. That would provide an immediate resolution to Alabama's budget shortfall while it awaits revenue from a lottery to start rolling in.
However, Marsh also mentioned a his own solution for the immediate budget shortfall: a loan secured with future gambling revenue.
"I think if you pass something like this, I think you can do a bond against this to get you through," Marsh said. "Once you know the income is coming, you could borrow on that projection."
In a statement Thursday evening, Stephanie A. Bryan, Poarch Creek tribal chairwoman, said she couldn't comment on the bill because she had not reviewed it. But she said the tribe is under no obligation to negotiate a compact.
Without a compact, the tribe could continue to offer pull-tab tickets, bingo, poker and other card games. State officials have clashed with tribal members about electronic bingo machines at their three casinos, saying the electronics are slot machines, and an appeal of litigation in the case is awaiting a ruling from the 11th U.S. Circuit Court of Appeals.
Should the amendment make it to a ballot and be approved by voters during a September election, it will mean a large injection of cash annually after 2016. Where that money will go and how it will be used are largely unclear in Marsh's draft bill.
Tax revenues from four dog-track casinos will be directed to the state's general fund budget, according to the draft proposal. Revenue from the statewide lottery — estimated by an Auburn University at Montgomery study to be more than $300 million annually — would be placed in a trust account "until the proceeds are appropriated by the legislature."
A five-person commission would oversee lottery and the commercial gaming operations. Initially state lawmakers would appoint them: one each from the governor, Senate president pro tem, speaker of the House, state attorney general and lieutenant governor.
Democrats, who have long supported a lottery, have signaled they like Marsh's proposal.
"As I look closer, I might have some notes about it, but right now I'm pleased with it," said Sen. Bobby Singleton, a Democrat from Greensboro, Ala.
(Click to display full-size in gallery)