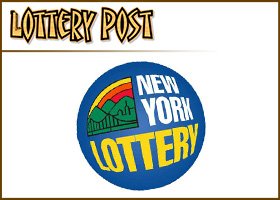 A Bronx businessman who has won more big lottery prizes than any other New Yorker doesn't have to go far to buy tickets — he owns a store that sells them.
Armand Paganelli scored an astounding 16 winning tickets in 2013 and 2014, amassing a tidy $625,000 in jackpots. One was $250,000; the others were $25,000 apiece.
The winning ducats were all bought at the drugstore Paganelli owns with his brothers — Mt. Carmel Pharmacy on East 187th Street.
The Ossining resident has won more $10,000-plus jackpots than anyone else in the state since January 2011.
His wife, Janice, officially cashed in the tickets, but Paganelli, 54, told The Post: "She has never bought a lottery ticket in her life . . . she's completely against gambling. I just ask her to cash them for me."
While a lottery seller who happens to be a huge lottery winner might sound suspicious, it's perfectly legal for retailers to buy tickets they sell.
And unlike scratch-off tickets, which could be scratched with a pin to check for winners by a crooked retailer, Paganelli's wins came from the more secure numbers games, where digits are pre-picked by the player or machine. Fifteen of his jackpots were of the "Win-4" variety, and the $250,000 prize came from Mega Millions.
Janice Paganelli, quizzed outside the family's luxurious, two-story Westchester home where seven vehicles and a Jet Ski were parked in the driveway, shrugged off the family's good fortune.
"I kind of don't even keep track, my husband is more the lucky one," she said.
But the father of four says it's more than luck — it's sheer volume.
"I buy a lot of tickets. They're here and I like to gamble," Armand Paganelli said, pointing to his store's lottery machine.
"The negative is much greater than the positive, you can be sure of that," he said.
When asked if people might think he rigged the system, he looked confused. "I never thought of it; we're honest, good people," said Paganelli, whose family drugstore opened in 1964.
He wouldn't divulge what numbers he regularly chooses, but did explain where the winnings go — his four kids' college educations and charity. He's a board member of the Bronx Boys & Girls Club, and his office is filled with photos of charity events and certificates of appreciation.
"Everywhere you look is charity, it's our life, it's what we do," ­Paganelli said.