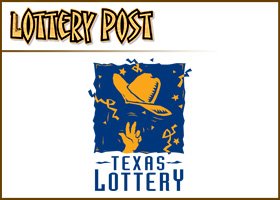 Available at four price points
By Todd Northrop
The Texas Lottery today announced a new series of scratch-off games called Set For Life, offering players the chance to win as much as $5,000 per week for the next 20 years.
The new instant game is actually a series of four related games, each with its own price point and prize structure. The higher-priced games offer the best odds of winning a prize.
Each of the games offers a top prize that pays off a weekly cash amount for 20 years.
"With $1, $2, $5 and $10 games available for play, Set For Life truly offers something for everyone," said Texas Lottery Executive Director Gary Grief. "We expect this to be another successful suite of scratch-off games for the Texas Lottery and look forward to the revenue it will generate for public education."
The new Set For Life games are as follows:
Set For Life $1 game:
More than $19.5 million in prizes
Top prize of $500 per week for 20 years
Five chances to win
Overall odds of winning any prize are 1 in 4.77 including break-even prizes
Set For Life $2 game:
More than $39.7 million in prizes
Top prize of $1,000 per week for 20 years
10 chances to win
Overall odds of winning any prize are 1 in 4.36 including break-even prizes
Set For Life $5 game:
More than $51.8 million in prizes
Top prize of $2,500 per week for 20 years
20 chances to win
Overall odds of winning any prize are 1 in 3.81 including break-even prizes
Set For Life $10 game:
More than $72.5 million in prizes
Top prize of $5,000 per week for 20 years
25 chances to win
Overall odds of winning any prize are 1 in 3.52 including break-even prizes
(Click to display full-size in gallery)