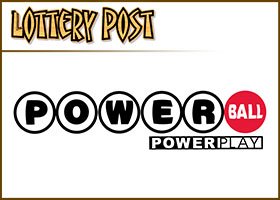 By Todd Northrop
One lucky Michigan lottery player in possession of a Powerball ticket containing the numbers 21, 39, 40, 55, and 59, with Powerball number 17, just became a whole lot richer.
After all the proceeds were tallied Wednesday night, the Powerball jackpot stood at $310.5 million. It was the second-largest Powerball jackpot prize offered this year.
The winning ticket was sold at a Shell gas station in Three Rivers, Michigan. Customers and employees were at the gas station last night, sharing in the excitement.
"It's crazy that it would be here in small town Three Rivers," said Liz Smith, who works at the Shell station. "Someone winning some $300 million — it's just crazy to think!"
Smith says she's sold some winning lottery tickets in the past, but nothing of this magnitude. She's hoping it the buyer turns out to be one of the station's regular customers.
Customer Eric Jorge showed up at the gas station around 4:30 a.m. with a stack of tickets, hoping one is the winner.
"I knew I was always going to win one day," he said. "It's just a matter of time, so hopefully, I have one of the tickets."
Jorge says he was shocked to learn what happened in his small town.
"I stopped to get gas on my way to work and talked to a Three Rivers [police] officer," Jorge recalled. "He said, 'Did you hear what happened?' So my first thing is thinking someone robbed the store, and he's like, 'No! Someone bought the Powerball ticket for the 300 million; I know I bought one here the other day so I hope I'm the one!"'
If your ticket contained the winning numbers, and you opt to take the cash in one lump sum, prepare to pocket about $140 million after taxes, according to the multi-state lottery website USA Mega. The site notes that winners can face additional taxes beyond those withheld from the payout, depending on how the winner manages their windfall.
In addition to the big winner Wednesday night, 5 lucky players matched the first 5 numbers for a $1,000,000 second-prize: 1 from California, 1 from Connecticut, 1 from Nebraska, 1 from Rhode Island, and 1 from Wisconsin.
The California second-prize winner will receive a whopping payout of $1,771,065, because California awards all prizes on a pari-mutuel basis, meaning the prizes will change each drawing based on the number of tickets sold and the number of tickets that won at each prize level.
Only the player from Rhode Island purchased the Power Play option for an extra $1, automatically doubling their prize to $2 million.
The Power Play number drawn Wednesday night was 3. Power Play is not available in California, because the fixed nature of the prize increase offered in Power Play is not compatible with California's pari-mutuel payouts.
46 tickets matched four white numbers plus the Powerball and won $10,000. Of those tickets, 6 were purchased with the Power Play option, increasing the prize to $30,000, and 7 of the tickets were sold in California, where the prize was worth $12,025 this drawing.
Powerball is now played in 44 states, plus the District of Columbia, Puerto Rico, and the U.S. Virgin Islands. Drawings are Wednesdays and Saturdays at 10:59 p.m. Eastern Time. Tickets cost $2 each.