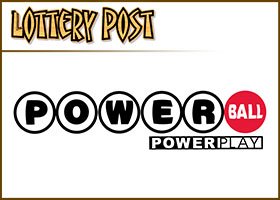 Sticky situation? Winner can't stay anonymous
by Todd Northrop
HIGHLAND PARK, Mich. — When it was announced at Lottery Post Sunday that the winning Powerball ticket was sold at the Uptown Book Store, few people outside of Highland Park, Michigan, knew that location was actually a porn shop, specializing in adult books, pornographic movies and sex toys.
Perhaps the winner is right now figuring out how to deal with the potentially sticky situation of claiming the winning ticket that he or she bought in the porn shop.
Complicating matters for the ticket-holder, under Michigan state rules, winners cannot remain anonymous when they claim their win.
On the positive side of things, it is possible that the ticket buyer purchased the winning ticket at the building's street-side window on Woodward Avenue. [Editor note: Tip to winner — definitely say that you used the side window.]
The porn shop may even see an elevation in sales, as area residents say the ticket sale will make the shop more attractive for their future lottery purchases. At the very least, it may provide a good excuse for some to visit the shop.
"Maybe it's a lucky spot," one resident said.
Detroit resident and lottery regular Dwayne Vale visited the store Sunday afternoon (supposedly for the first time), with the sole purpose of buying a ticket. "I want to see if I can get lucky — you never know."
(Click to display full-size in gallery)
(Click to display full-size in gallery)
(Click to display full-size in gallery)