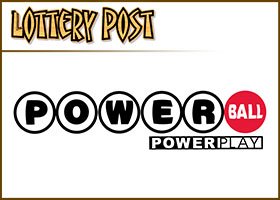 Includes video report
By Todd Northrop
LANSING, Mich. — A Michigan woman found out she was the winner of the $310 million Powerball jackpot while sitting in the drive-thru at McDonald's.
Julie Leach, 50, of Three Rivers, Michigan, was introduced as the big winner during a press conference on Tuesday held by the Michigan Lottery.
Leach was a supervisor at Aquatic Bathware, a Michigan fiberglass factory, where she has worked for the past 23 years. Leach learned she was the big winner while she was at the McDonald's drive-thru on a lunch break.
"I was having a really bad night at work and I thought I better check my numbers," she said.
After reading the numbers, Leach went back to work and her co-workers looked at her numbers to help her verify that she had actually won. Minutes later, she quit her job.
"I quit automatically. I was done," she said. "I didn't go to sleep for over 30 hours when I found out."
Leach chose a lump sum of $197.4 million, or $140 million after taxes. It's Michigan's second-largest lottery prize.
Leach purchased the winning ticket at the Three Rivers West Shell gas station, located at 1223 W. Michigan Avenue. The gas station is 30 miles south of Kalamazoo.
The winning numbers in the Sept. 30 Powerball drawing were 21, 39, 40, 55, and 59, with Powerball number 17. The Power Play number was 3.
VIDEO: Watch the press conference