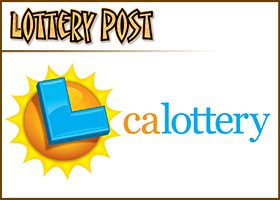 He was already known as a regular customer at the 7-Eleven on West Olive Avenue in Burbank, but now Pat Tucker is one happy customer after clerk Manjit Singh accidentally sold him a winning Powerball ticket last week worth $380,774.
Singh routinely sees Tucker while working at the 7-Eleven, where Tucker will typically purchase two Mega Millions tickets, twice per week.
But last week, Singh accidentally sold him a $2 Powerball ticket, and when he realized he hit the wrong button, Singh offered to cancel the sale.
"He said, 'It's OK, I'll buy that one,'" Singh recalled, and when he handed the ticket to Tucker, Singh told him, "It's a lucky one."
His hunch was right.
The ticket contained five matching numbers of the six drawn in the Oct. 21 Powerball lottery, with the only missing number being the Powerball number, according to lottery officials.
Tucker, who is 57, told California Lottery officials that he plans to use a portion of the money to add on to his house.
"It'll be a little less stress, but other than that, hopefully everything stays the same," Tucker said, according to a statement from the California Lottery.
Although Tucker did not immediately respond to a request for comment, it appears one of his routines has not changed.
Tucker continues to purchase lottery tickets at the 7-Eleven where Singh works.
"He comes every day, and every morning, he's joking with us," Singh said. "He's a very friendly guy. He's lucky. I feel happy," he said of selling him the winning ticket. "He's happy, too."