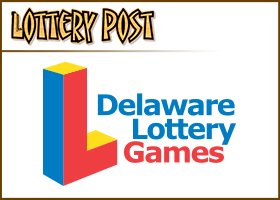 WILMINGTON, Del. — The luck has run out for some lottery winners in Delaware after state officials realized that a glitch meant the exact same winning numbers were drawn for six Keno games.
Sam Patel, owner of the Convenient Store in Wilmington, Delaware, says last week's glitch with the Keno Lottery game had business booming. He didn't realize something was wrong until a customer hit it big.
"She was screaming again, 'Oh my God, oh my God. The same numbers are coming out again. Well, at that point she got my attention," Patel says.
When the player realized the machine was selecting the same number over and over for each game, word spread like wild fire and the other customers started buying up tickets.
To play Keno, you pick 10 numbers ranging from 1 through 80, bet $1 to $20, and you can win anywhere from $1 to $1 million. Unlike traditional daily games like Pick 3 or Pick 4, Keno drawings are held in Delaware every four minutes.
"Everybody was happy, wishing everybody Merry Christmas. Definitely it was a glitch; obviously, the same numbers don't come out," store owner Patel said.
Because of the fast-paced nature of the game, the lottery requires the use of computerized drawings to generate the winning numbers. But it is a reminder that no matter how good computers can be programmed to generate random numbers, it is all the other problems with computers that has made them so unreliable and prone to hacking.
Some in the lottery industry have championed cost-savings as a hallmark of computerized drawings, but with glitches like the Keno drawings exposing the lottery to substantial financial risk, as well as the swell of distrust being caused by recent hacking allegations, one has to ask what the cost has really been for those states using computerized drawings.
Lottery workers eventually caught on and shut down the game.
Patel was able to pay out some customers, but had to direct others to the nearest claim center.
The people we talked to say winning ticket holders should be able to get the cash.
"I don't think they should have to return it. Because I mean, if they're a faithful Keno player they probably lost a lot of money. So that was just their lucky day," Marjorie Shuford said.
Delaware lottery officials posted a statement on its website, explain that the game "had a malfunction in the drawings of the Keno game. The Delaware Lottery is working with its supplier... on a review and investigation of these drawings."
Lottery workers wouldn't confirm how much money was won, if the winners will be paid, or how long the investigation will take.
A spokesperson for the Delaware Lottery says players who were able to cash out before the glitch was discovered can keep the money. The other winners will have to wait until the investigation is over to see if they will be able to cash in.
For now, players can still play the Keno game. A backup machine is being used to generate numbers.