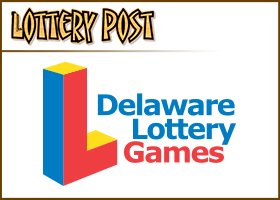 Two Delaware men are claiming they haven't seen a penny of the $2 million they say the state lottery owes them after a computer glitch spewed out multiple matching numbers.
John Brookings Jr. and Richard Spence played Keno — a bingo-style lottery game in which players can win based on how many numbers they match and how much they wager — at a retailer in New Castle County last December, according to the lawsuit.
(See Keno players cash in on lottery glitch in Delaware, Lottery Post, Dec. 24, 2015.)
Copies of the winning tickets filed with the lawsuit show Brookings won $1 million. Minutes later, he and Spence purchased another winning ticket, again worth $1 million, the lawsuit said.
When Brookings and Spence attempted to claim their prize money, the Delaware Lottery refused to honor the tickets.
Instead, the Delaware Lottery determined that the winning tickets were the result of a computer malfunction that resulted in five tickets being generated with the same numbers over a period of about 20 minutes, the Delaware Lottery Director Vernon Kirk said in a statement in February.
"The Lottery regrets any inconvenience caused to our players," the statement said.
The two men filed a lawsuit against the Delaware Lottery and Kirk in Delaware Superior Court on Nov. 18. The suit claimed the state is violating Delaware law and the rules and regulations that govern the lottery system.
William O'Day, an attorney representing the two men, would not comment on the pending case.
Neither Kirk nor the Delaware Department of Justice, which represents the agency in legal proceedings, would comment.
Kirk's statement from February explained that the system's automated draw machine for Keno stopped processing random sets of numbers and began transmitting the same numbers from the prior drawing.
The issue was fixed and the lottery requested Gaming Laboratories International to conduct an examination into what went wrong, the statement said.
Gaming Laboratories International found that the malfunction was not caused by tampering or other wrongful conduct, but that a few players recognized the re-transmission of the duplicate numbers and attempted to take advantage of the malfunction, Kirk said.
The lottery voided the five draws "because the numbers were not randomly selected and thus did not constitute a game of chance and were not otherwise in compliance with the lottery's rules for Keno," he said. The players would be refunded the price for the purchase tickets.
A review of court records shows lawsuits against the Delaware Lottery are rare.
Delaware's lottery has since its inception in 1975 contributed more than $4.6 billion to the state's General Fund. The lottery is Delaware's fourth largest source of revenue and contributed $211 million to the General Fund for the last fiscal year, according to the lottery's website.
Feb. statement from the Delaware Lottery