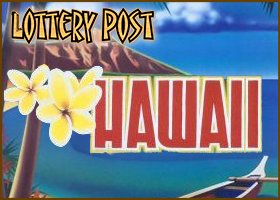 HONOLULU — It comes up nearly every legislative session, but could this be the year that Hawaii lawmakers legalize gambling with a lottery?
Both House and Senate lawmakers have introduced bills that would establish a state-run lottery, including keno.
Officials say attempts at some form of gaming have been around since 1887 — none of which have been successful, but some lawmakers believe the political climate and public perspective has shifted enough that the odds are in their favor.
"You have the Legislature convening to see how we can address education, pay raises for teachers and union workers and how to deal with homelessness and healthcare — all these issues collide together," said state Rep. John Mizuno (D - Kalihi Valley, Kamehameha Heights). "It's a perfect storm. If any time, now's the chance to pass."
Legislators have raised concerns about whether the money would actually go where its intended — in this case, education, health care and social services.
"It's not a silver bullet and it is another way to raise income — but we could also raise income by raising the GET, which the Hawaii State Teachers Association has requested. Everything has it's pluses and minuses in the end," said state Rep. Karl Rhoads (D - Kalihi, Palama, Iwilei, Chinatown), who chairs the House Judiciary committee.
But both HSTA and the Department of Education have expressed no desire for a lottery.
The governor, himself, says he's been opposed.
"I do believe that it's not a real consistent way to raise revenues for core services, and I am concerned about what gambling would mean — legalized gambling — to our community in terms of the costs involved," said Gov. David Ige.
Lawmakers say there's another worry. If the state legalizes any form of gambling, federal law would allow Native American tribes to then buy property in Hawaii and build a casino.
"That means we could not tax it. We cannot take any monies from it. We cannot control the zoning on it. We cannot control the future use of that particular land. And they can have their casinos 100 percent tax-free," said state Sen. J. Kalani English (D - Hana, East and Upcountry Maui, Moloka'i, Lana'i, Kaho'olawe), the Senate Majority Leader.
Both the House and Senate measures have been referred to multiple committees, which means if they have any chance of surviving this legislative session — they'll need to be scheduled for hearings in the next three weeks. So far, no hearings have been scheduled.