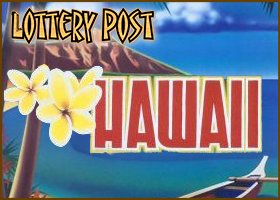 It doesn't have a hearing scheduled yet, but there is now a bill to create a state lottery in Hawaii.
It was introduced last Friday by Joe Souki, the speaker of the House of Representatives, who said recently that a lottery for the state is a distinct possibility.
House Bill 1830 authorizes the Department of Commerce and Consumer Affairs to license a single operator for a lottery, including keno.
A lottery, according to the legislation, would benefit people in this way:
enhancing their opportunity for educational advancement;
relieving or protecting them from disease, suffering, or distress;
contributing to their physical well-being;
assisting them in establishing themselves in life as worthy and useful citizens;
providing them with opportunities to contribute to the betterment of the community; or
increasing their comprehension of and devotion to the principles upon which this nation was founded.
The revenue, meanwhile, could be used for these purposes:
initiating, performing, or fostering worthy public works or enabling or furthering the erection or maintenance of public structures;
lessening the burdens borne by government or voluntarily supporting, augmenting, or supplementing services that government would normally render to the people; or
providing tax relief for the community.
The full bill text can be found in the PDF file in the Related Links section below.
It's a very detailed proposal, suggesting that the idea has support. It also suggests that at least one lottery vendor was involved in crafting the bill.
The bill's backers include Vice Speaker John Mizuno and Finance Chair Sylvia Luke.
Mizuno said Sen. Will Espero plans to introduce a similar measure on the other side of the Capitol.