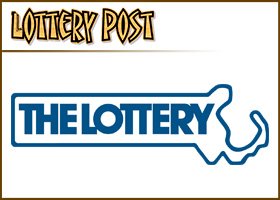 NEW BEDFORD, Mass. — A homeless man who was given a warm bed and some loving care by a Massachusetts lottery winner was arrested Thursday for failing to register as a sex offender.
Glenn Williams, 59, was picked up by police at a first-floor apartment on Parker Street in the West End where he was staying with another woman, police spokesman Detective Capt. Steven Vicente said.
A Wareham detective called New Bedford police prior to Williams' arrest, said Vicente, who didn't know details of the call. But he confirmed that Williams is a Level II sex offender.
The specific charge, from 1994, was indecent assault on a child under 14 years of age, according to records from the Massachusetts Sex Offender Registry Board.
Williams' short-lived brush with good fortune and media attention began Sunday, when Wareham resident Sofia Andrade spotted the man at a stop sign in New Bedford holding a sign that read: "Homeless. Please anything would help."
Andrade, a single mom with three children, had just collected $200 in lottery winnings and said she saw it as a sign to help the man out on a freezing night. She picked him up, bought him a coffee and a paid for a room in a Wareham motel with her winnings.
(See Massachusetts woman spent lottery winnings to help homeless man, Lottery Post, Feb. 16, 2016.)
"He couldn't stop crying, he was so overwhelmed with gratitude," Andrade wrote on the GoFundMe page she later created with her childhood friend Elizabeth Arone of New Bedford. The account raised more than $8,500 in one day and by Thursday afternoon had accumulated a total of $17,370 from nearly 700 donors.
The GoFundMe page has since been taken offline.
Andrade's Facebook post about her act of kindness went viral Monday and helped connect Williams with his two sisters in Westport, who visited him at the motel where he was staying, Arone said.
"Glenn is speechless," Arone said Tuesday. "He can't go a few minutes without having tears in his eyes... He is so incredibly grateful for the support he has received."
The women who helped Williams continue to stand by him after his arrest.
"The new 'information' about Glenn will not ruin our efforts to help humanize the homeless community," said Arone who is glad he is in a safe place.
"Although I am sad for Glenn... He can now clear his name and get the detox he needs," she said. "Last time we spoke he was suicidal, very overwhelmed and just so heartbroken. I feel for him."
In a Facebook post, Andrade wrote: "We did not discriminate in helping another human in need. We did not make and will continue to not make judgments about anybody in this situation."
"Anyone making judgements or statements dictating where this money should go please know that it is GLENN who has told us that he wants HIS money to go to local charities that provide services, food, clothing, etc. to homelessness," Arone said in a Facebook message to The Standard-Times. One of the charities Williams mentioned is Mobile Loaves & Fishes that provides food to the homeless.
Arone later said they are not sure if anyone can access the funds raised as GoFundMe suspended the account late Thursday in the wake of disputes over the money.
Also according to Arone, the judge released Williams, wearing an ankle bracelet, to the woman he's staying with.
Arone released a statement Thursday that she said Williams asked her to write on his behalf:
"This black cloud has followed me for 15 years. I was dating a woman after my divorce who had two daughters, one of which who didn't like seeing a new man with her mother. She was mean to me from the very first day until the stress took a toll on our relationship and we had to break up. After we broke up, her mother became obsessive. Out of nowhere I am being charged with 'indecent assault.' The daughter said I 'touched' her inappropriately. I had a public defender who recommended I take a plea bargain to get this over with. I never realized what that would really mean ... that I would become a sex offender. These allegations have ruined my life, causing me to lose my job, my life, respect. I eventually fell into homelessness 3 years ago. I am humiliated by these lies. I want to kill myself."