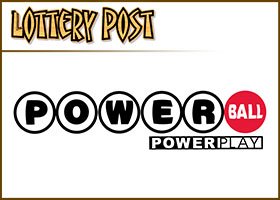 Bought ticket while vacationing in Florida
BETHLEHEM, Pa. — After a long ride back from his annual Florida vacation, Senior District Judge James Stocklas had enjoyed the sun and fun, but was anxious to get back home to Bethlehem, Pennsylvania.
After parking his RV in the driveway, Stocklas caught a few hours sleep and awoke Friday morning with plans to visit his favorite Bethlehem diner. While at breakfast, he pulled out his cellphone to see if anyone had won massive Powerball lottery.
His jaw dropped when he saw there was only one winning ticket that had been purchased in the same Florida town where Stocklas bought ice and $10 in tickets to share with two friends.
When Stocklas checked the numbers, he couldn't stop shaking. He had a match. He and his friends had just won more than $291 million.
"I was yelling and I bought everyone in the diner breakfast," Stocklas said. "When I found out, I was shaking for an hour straight."
The other winners are a local woman, whom Stocklas declined to identify, and Barry Bartakovits, who owns a pool business in Hellertown.
"This is like an amazing roller coaster ride," said Stocklas, who was back in Florida on Friday night.
After taxes, Stocklas said the three friends will have more than $40 million each.
The friends decided they had to immediately get to Florida to lay claim to their winnings and Stocklas called to rent a private jet.
When he found out the cost was $3,000 an hour — a total bill expected to ring up around $20,000 — Stocklas made his first big lottery purchase.
The friends bought several bottles of chilled champagne to share on the way down.
Much of the day was a blur of signing papers and watching their winnings winnow down with taxes, and on Friday night, Stocklas and the friends found themselves at an Applebee's restaurant for a quick bite before flying back home.
"I know, Applebee's," Stocklas chuckled. "We are really going top shelf, right?"
Stocklas serves as a senior district judge in Northampton County and said that won't change. He's already told court administrators he'll return to the courtroom April 1, no April Fool's joke.
"Oh, I'll be back on the bench," Stocklas said. "There's no doubt."
He said he'll use the money to help his family and set up several trust funds. He would also like to donate some of the money to charities.
He never expected a routine stop at a convenience store for some ice and lottery tickets could change his and his friends' lives forever.
"My phone has been ringing off the hook," Stocklas said. "I don't think I'm going to get much sleep tonight."
(Click to display full-size in gallery)
Thanks to Raven62 and sandia for the tip.