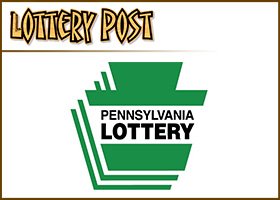 Winning the Pennsylvania Lottery may be a little less lucrative in a proposal that would allow the state to take a share of the jackpot through income tax.
Currently, such winnings are exempt from the state's personal income tax.
What does that mean in practice?
Let's use January's $1.5 billion Powerball jackpot as an example. For those who opted for the hypothetical lump sum — the final $1.6 billion take was split between three winners — of about $940 million, the feds would withhold a combined 40 percent. That means a payday of $564 million.
While many other states take up to 15 percent, Pennsylvanians live in one of two states that have no such tax. The other state is California.
But a proposal that passed the House Gaming Oversight Committee on Tuesday would allow Pennsylvania to take income tax out of lottery winnings.
At the current rate of 3.07 percent, that would mean giving up $46 million of the hypothetical $1.5 billion jackpot.
For Rep. John Payne, who chairs the House committee, taxing lottery winnings is a matter of consistency.
"Gaming is gaming," he said. "I'm still struggling on why we ever did not tax lottery winnings. The flip side of that is: So, I don't tax lottery. Then we shouldn't tax small games and we shouldn't tax casino winnings."
Every other form of gaming is taxed in one form or another, said Payne, R-Hershey. The Lottery shouldn't be any different, he said.
It's also a matter of priorities.
"If I have a choice between taxing a lottery winning and raising your income or sales tax, I like this option a lot better," Payne added.
Not everyone chooses to participate in gambling, he said. But residents don't have a choice in whether they pay income, property or sales taxes.
The proposal, however, does have opponents.
Rep. Nick Kotik, D-Robinson Twp., voted to move the proposal on to the House Finance Committee but said he would not support it if it reached the House floor. Removing the tax exemption could be a disincentive for players because it's one more tax they have to pay, he said.
"It's just too much," he said. "I think if someone wins the Lottery, they already have to pay federal tax... I don't think that we need to nitpick on lottery winnings."