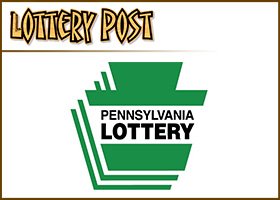 Senator warns current laws can lead to having "a target on your back"
By Kate Northrop
A bill that would allow some lottery winners in Pennsylvania to claim prizes anonymously passed unanimously in the Senate.
On Tuesday, the Pennsylvania Senate approved a bill that would allow lottery winners of prizes $100,000 and above to remain anonymous.
Senator Lisa Baker, the bill's sponsor, said Senate Bill 373 will provide protection for players' winnings, families, and identities.
"The Pennsylvania Lottery annually generates more than $1 billion for seniors in our state and is the only state lottery that designates all proceeds to programs benefiting older residents," Baker said. "However, advances in technology have provided scammers with a major resource to target lottery winners, especially older Pennsylvanians, with identity theft and fraud."
Should the bill become law, players claiming prizes that are at least six figures will be able to choose whether they'd like to publicly disclose their name or keep it hidden. The winner's town and county of residence, however, would remain public information under the Right-to-Know law.
"Half of all states already provide winners full or partial anonymity," Baker argued. "While transparency in Pennsylvania Lottery operations is essential, I believe it is important to protect lottery winners' privacy and shield them from those who may be looking to exploit their good fortune. It is time for Pennsylvania to join in protecting our lottery prizewinners."
Baker's bill was reintroduced from the last legislative session when it was sponsored by Senator John Yudichak. Her motivation for driving the piece of legislation forward stems from one of her friend's personal experiences with winning a $100,000 prize from a scratch-off game.
"She was harassed and stalked by people coming after her even to the point where her parents and grandparents were contacted trying to scam her out of money," Baker related. "If we can help protect someone's privacy without impacting transparency, I think this is the way to go."
Currently, the Pennsylvania Lottery releases the first name and first initial of last names of individual prize winners, along with their municipality and country of residence.
"We don't have to disclose to the public if you win at the horse races, that's your personal income," she added.
Seasoned players with knowledge of state anonymity laws might point out that winners can already hide their identity in Pennsylvania by claiming their prize under a trust, but Baker contends that this technicality is not obvious enough.
"A lot of lottery winners maybe don't have the wherewithal or want to go through the mechanism of creating a blind trust," Baker elaborated.
Additionally, not every player has an attorney or financial advisor on-hand to rely on in the claims process, nor do some players know to seek such professional services.
There is another similar bill moving through the House, sponsored by State Representative Patrick Harkins, which argues for more protections for lottery winners.
"It just seems like a lot of people can be preyed upon," Harkins said.
He also spoke in defense of player anonymity while citing friends' experiences.
"She was very concerned that the public would know after she filled out the paperwork," the State Representative said of a particular case.
Baker and Harkins agree on the notion that winner anonymity does not hurt the state lottery in any way.
"I've heard from lottery officials who have said they like it the way it is right now because it shows the public that there are winners," Harkins explained.
But the two argue that a lottery can be transparent without revealing personal details and putting winners' safety at risk.
"They verify the ticket, they verify the information," Baker said. "I don't think the bill is going to hurt the lottery or question the transparency."
Having passed by a vote of 45-0, Baker's bill is moving on to the House for consideration, where Harkins said he expects to see bipartisan support and possibly a compromise.
Lottery Post maintains a state-by-state list of lottery privacy laws throughout the United States and several other countries.