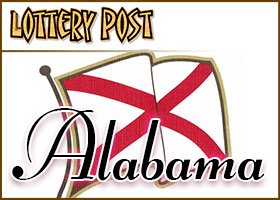 MONTGOMERY, Ala. — As the 2016 Alabama legislative session rushes to the finish line, one legislator is pushing for a lottery vote one last time.
The Senate Tourism and Marketing Committee on Thursday voted 4-2 for a constitutional amendment that would allow Alabamians to vote on a state lottery.
Senator Jim McClendon (R-Springville) introduced a lottery bill at the beginning of the legislative session, and said at the time it would raise $300 million in additional revenue for the state on an annual basis. However, McClendon's bill does not stipulate what the funds would be used for. The bill passed this week by the Tourism and Marketing Committee came with the understanding that McClendon would rework his bill to include more details on where the money would go before it comes up for a final vote in the Senate.
"I am sponsoring this because of constituent requests," McClendon said. "Throughout my district, people have said why don't we have a lottery in Alabama? We're driving to Georgia and Tennessee. We're driving out of state and spending our money and we'd like to spend our money right here at home."
McClendon hopes to figure out the details of his bill, like where lottery funds would be allocated, within the next few days. He says there's "time enough" to get the bill passed before the end of session.
A gambling expansion of any kind will face fierce opposition from Alabama's large swath of evangelical voters.
Dr. Joe Godfrey, executive director of the Alabama Citizens Action Program (ALCAP), an almost 80-year-old organization that describes itself as "Alabama's moral compass," last month expressed concerns that "illegal gambling is taking over this state" and reiterated his group's opposition to an expansion of any kind.
But there are signs that some longtime gambling opponents are considering softening their stance.
"Historically, I've opposed them," powerful state senator Jabo Waggoner (R- Vestavia Hills) said. But he says he is now considering throwing his support behind a bill that would bring the issue up for a vote again.
In 1999, Alabamians voted down Gov. Don Siegelman's proposed "education lottery" 54% to 46%. Since then, numerous statewide candidates have run on a platform of letting the people vote again.