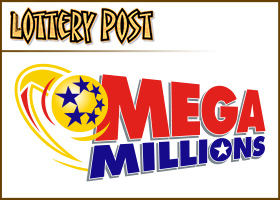 NILES, Mich. — A simple mistake turned out to be very lucky for a Niles man who won a $1 million Mega Millions prize from the Michigan Lottery.
Richard Hopper Sr., 69, matched the five white balls drawn — 18, 41, 50, 68, and 70 — in Friday's drawing to win the $1 million prize. He bought his winning ticket at the Sunrise Sunset Party Store, located at 1009 Huntly Road in Niles.
"When I stopped to buy my Mega Millions ticket, the clerk said he had accidentally printed an easy pick for another player who didn't want the ticket, and asked if I wanted to buy it or if I wanted another ticket," said Hopper. "I decided to buy the ticket that had already been printed off and boy, am I glad I did."
When Hopper checked his ticket Saturday morning, he thought he'd won $100,000.
"When I was looking at the winning numbers, I remember thinking 'boy, those look familiar,'" said Hopper. "At first I thought I had won $100,000 and I was pleasantly surprised when I learned I had really won $1 million.
"Sitting on $1 million all weekend was nerve wracking. It was definitely the longest weekend I've ever had."
Hopper visited Lottery headquarters in Lansing on Wednesday to claim his prize. With his winnings, he plans to pay off bills and save the remainder for a rainy day.
Friday's Mega Millions jackpot has climbed to $251 million. If a Michigan player win's Friday's jackpot, it would be the largest Mega Millions prize ever won in the state. A Port Huron couple, Ralph and Mary Stebbins, won $208 million on April 22, 2005.
Mega Millions drawings take place each Tuesday and Friday evening. Each Mega Millions play is only $1. For an additional $1 per play, players have the opportunity to add a "Megaplier" that can multiply non-jackpot prizes by up to five times. Mega Millions tickets are sold in 44 states, Washington D.C., and the U.S. Virgin Islands.
Tickets for Mega Millions drawings may be purchased at the Lottery's 11,000 retailers around the state until 10:45 p.m. the day of the drawing.
(Click to display full-size in gallery)
(Click to display full-size in gallery)