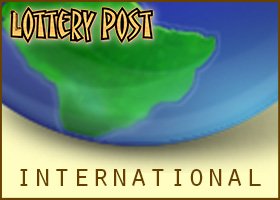 A patient New Zealand Lotto player bagged a cool $1 million, all thanks to a pushy patron who decided to cut him in line.
The Tauranga winner of last week's $1 million Wednesday Lotto draw has put his win down to "good karma".
The winner, who wishes to remain anonymous, bought his lucky ticket from Pak N Save Papamoa on his way home from work.
"I was waiting in line at the Lotto shop and another customer nipped in front of me," explained the winner in a written statement from Lotto New Zealand.
"I wasn't in any hurry, so I just let them go ahead and didn't say anything. I guess good karma pays off — if that hadn't happened, they might have had the winning ticket not me."
With the lucky ticket safely tucked away at home, it took the winner a couple of days before he got around to checking it.
"I had a bit of time before work, so jumped online and checked the numbers on MyLotto — it didn't take long for me to realise that I had all the numbers.
"My mind went blank and I wasn't thinking properly, so I just put the ticket away and went to work as usual," he said.
He didn't even tell his wife.
"He didn't tell me about it until he got home that evening when he casually dropped it into conversation. Then both our heads were in a whirl," she laughed.
After a restless night's sleep, the couple popped into their local Lotto shop to claim their prize and are now deciding what to do with the money.
"The win has made it possible for us to buy a home of our own — we're so excited!
"We're not too sure what else we'll do just yet. But whatever we end up deciding, we know the win will make a massive difference to our family — we're just absolutely thrilled," the winner said.
Lotto New Zealand spokesperson Kirsten Robsinson said the winner's place in the queue would not have made a difference as tickets sales and the live draw were undertaken on a random basis.