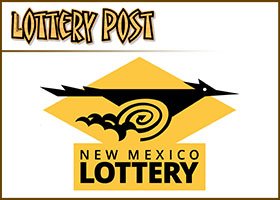 Lottery given minimal flexibility to increase sales
SANTA FE, N.M. — College scholarships funded by New Mexico lottery proceeds will cover 60 percent of tuition costs for the next school year — down from 90 percent — as state education officials announced changes Wednesday aimed at stretching dwindling revenue for the financial aid program.
The lottery-based scholarships help pay tuition for about 26,000 students at public universities, four-year colleges and two-year community colleges throughout the state. New Mexico residents apply for the scholarship in their first year and must keep up a full course load and a grade-point average of 2.5 to keep receiving assistance.
Liquor excise tax revenue is being phased out after bolstering scholarship funding in recent years, and lawmakers have been left with few other options amid a budget crisis linked to a weak economy and a sustained downturn in tax revenue from the oil and natural gas sectors.
"The good news is that students still get over half of their tuition paid," Higher Education Secretary Barbara Damron said in an interview.
Tuition assistance for students at New Mexico's three research universities is decreasing by more than $700, to $1,721, in the fall. At community colleges, scholarships are shrinking from $617 to $432.
"We recognize how much of a burden that can be on families," Damron said.
The Department of Higher Education is encouraging and helping students to fill out paperwork for federal financial aid.
Lottery proceeds for the fiscal year starting July 1 are expected to provide $39 million in scholarship funding, far short of the $58 million needed to pay for 90 percent of tuition.
Advocates worry that decreasing the scholarship awards could result in fewer students pursuing degrees. Some universities are considering offering micro-grants or helping students combine different sources of financial aid to make up the difference.
Lottery officials also have proposed making changes in the distribution of ticket proceeds to the scholarship fund in an effort to offer higher prize payouts to boost sales. (See N.M. Lottery chief wants to scrap earmark for education, Lottery Post, Oct. 3, 2016.)
Critics have argued that the requirement to funnel 30 percent of proceeds to the scholarship fund allows for more accountability.