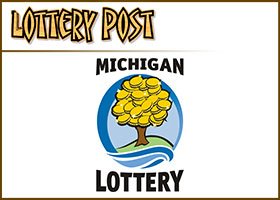 WESTLAND, Mich. — A Michigan man has won his second Michigan Lottery jackpot in 18 months.
The lucky player from Westland, who chose to remain anonymous, who won a $208,225 Fantasy 5 jackpot. He previously won a $125,000 Fantasy 5 jackpot in January 2016.
He was one of two players who matched the numbers drawn on Tuesday to split a $416,450. He bought his winning ticket at the Westland Food Store, located at 1690 South Venoy road in Westland.
"When I won the first Fantasy 5 jackpot in January 2016, I didn't think I could get any luckier," the player said in a news release. "After I won that jackpot, I started playing a few new sets of numbers and I hadn't really won much, but I stuck it out and I sure am glad I did."
Winning a Fantasy 5 jackpot for a second time left the player stunned and led to a couple of sleepless nights.
"I really couldn't believe I won again," said the player. "I haven't slept much at all because I keep thinking about how blessed I am to have won again."
The lucky player visited Lottery headquarters Thursday to claim his big prize. With his winnings he plans to buy a new home, take a trip, and then save the remainder.
"It's nice to have this extra cushion and to know that I can move my retirement plans up by a few years," the player said.
(Click to display full-size in gallery)