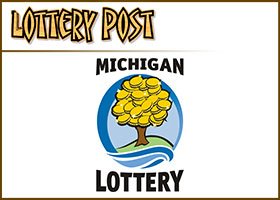 A Michigan man who has stuck to the same lottery-playing routine for the past 30 years had his habits finally pay off when he won a $167,407 jackpot.
"I have been buying a seven-draw Fantasy 5 ticket at the same store every Monday for 30 years," said the lucky player, who chose to remain anonymous. "When I checked the numbers the morning after the drawing and saw they matched the numbers on my ticket, I was elated."
The 58-year-old player bought his winning ticket at Campbell's Party Store, located at 3321 North Campbell Road in Royal Oak. He matched match the Fantasy 5 numbers drawn on May 4 — 1, 11, 19, 24, and 36 — to win the jackpot.
Although he followed the same routine for 30 years, the numbers he played were not always the same. He won on a ticket with five Easy Picks (random numbers chosen by the lottery terminal).
"I had some unexpected expenses over the past few years, so this will really help rebuild my savings," said the player. "It's a really nice chunk of change!"
The player visited Lottery headquarters Tuesday to claim the big prize. With his winnings, the player plans to complete some home renovations and then save the remainder.
Each Fantasy 5 play is only $1. For an additional $1 per play, EZmatch may be added to a Fantasy 5 ticket, giving players a chance to win up to $500 instantly. For an additional $1 per play, Double Play may be added to a Fantasy 5 ticket, giving players a second chance to win up to $110,000 in the nightly Double Play drawing.
Michigan lottery players can play Fantasy 5 from the comfort of their homes by buying Michigan Lottery Fantasy 5 tickets online. In fact, several other games are available to play online from the Michigan Lottery, including Lotto 47, Powerball, and Mega Millions.
Fantasy 5 players select five numbers from one to 39. Players who match all five Fantasy 5 numbers drawn win a jackpot that starts at $100,000. Fantasy 5 drawings are held seven days a week at 7:29 p.m. Tonight's Fantasy 5 jackpot is $100,000.
(Click to display full-size in gallery)