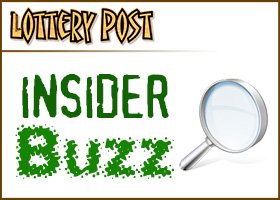 Says Iowa and Indiana lotteries 'teamed up' on them
Irate patrons of Paradise Games, a Bahamas web shop, yesterday vowed to "take their business elsewhere" amid accusations the gaming house has refused to reward tens of thousands of dollars in winnings.
The customers, on the request of anonymity, allege after playing numbers and winning nearly $60,000 on one ticket and another $32,000 on an additional ticket in the 'Early Iowa' game, they were "given the run around" by Paradise Games and ultimately told there were "problems" with issuing the money.
The three construction workers also said they suspected the gaming house simply did not want to pay them because the sum of money is substantial. These suspicions rose when 'Early Iowa's' drawings were no longer visible on the web shop's website, the men said.
They explained the winnings were substantial because of a "pooling system" among at least ten people.
However, Kevin Knowles, Paradise Games' owner, defended his company saying it has no issues with paying customers once they win "fair and square."
The Bahamas does not have an official state-run lottery, but "web shops" are local businesses that enable residents to place wagers on United States lottery games. The official state lottery results are used to determine winners, and the web shops accept wagers and pay out winners. Genuine state lottery tickets are not purchased on behalf of customers.
Web shops typically refer to midday and evening drawings as "Early" and "Late" drawings, meaning the Iowa Midday Pick 3 drawing would be referred to as "Early Iowa".
Mr. Knowles admitted his gaming house was forced to remove Iowa and Indiana games from their offerings pending an investigation after the "lotteries teamed up and posted identical results unbeknownst" to the company.
Lottery Post confirmed that as of July 1, the Iowa Lottery began using the Daily 3 and Daily 4 draw results from the Indiana Lottery for its Pick 3 and Pick 4 games. This shift eliminated the computerized drawings Iowa conducted in-state for the games for the past three years. Prior to April 16, 2014, used the Illinois Lottery's Pick 3 and Pick 4 drawing results for the games.
According to Mr. Knowles, about $180,000 was being disputed through July 4.
He said officials at the Gaming Board were made aware of the issues and it was expected the matter would be resolved sometime Wednesday.
"We played in Early Iowa and after visiting the web shop yesterday (Monday) we were told to come back because the workers in the shop were changing shifts," one of the men said in an interview at The Tribune yesterday. "We waited around and still were not able to get our money. We were told to return this (Tuesday) morning.
"When we returned at around 7am, we tried until at least 12pm and still nothing. All we were told was that there were problems. But we want to know what the problem is. We have the receipt that shows the number and this ticket says that Paradise Games says they will honour this receipt. That's two days of work we already missed to get our money.
"The number came and on the United States' Lottery Post website the number is there, but it is no longer on Paradise Games' website and it's not on the print out of numbers that have already fallen.
"You know why? Because they don't want to pay us our money. They think it's too much money to be paying out."
However, Mr. Knowles vigorously disputed this assertion, saying his business would not have been successful if it didn't pay patrons the money they win.
He explained, "Two of the lotteries teamed up and then posted the same results unbeknownst to us. Iowa and Indiana showed the same results. We took them down pending the investigation.
"These guys are claiming they won $180,000 not $100, but it is $180,000 they are trying to get.
"One (ticket claims winnings) of $50,000 and two is $31,000 and then there were a bunch of other payouts. We are doing the investigation and we have alerted the Gaming Board, so they are aware of it.
"The matter will be concluded tomorrow."
Mr. Knowles added, "We wouldn't be operating if we didn't pay our customers. We don't want to try and keep anyone's funds away from them. That wouldn't be good for business at all. If we owe them we pay them.
"It's not the amount of the money (that is the issue). If they won it fair and square they would have been paid yesterday on the spot."
Officials at the Gaming Board said yesterday there was a process to be followed in issues such as this, adding multiple patrons complained about problems receiving payouts from Paradise Games.
One official said from a legal perspective, the Gaming Act provides a mechanism for patrons who are aggrieved by gaming house operators to seek redress through the board and this process commences through a written complaint.
Patrons must also produce proof to show they purchased a particular number.
Once this is done, an interview with the both operator and patron is carried out.
The Gaming Board then arrives at a preliminary determination, of which both the patron and operator is notified.
(Click to display full-size in gallery)