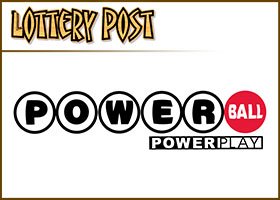 The winner of the 10th largest lottery jackpot in U.S. history has finally come forward to claim their prize, more than a month after winning the $447.8 million Powerball lottery jackpot.
The winner, Jeff Lindsay, did not wish to speak with the media after claiming his prize Wednesday and declined to take a winner's photo. However, California state law requires the name of jackpot winners to be released.
Lindsay did say he was excited to have won the prize, which he opted to take as a lump sum payment of $279.1 million before taxes.
"We are obviously thrilled with this tremendous stroke of good luck and are still getting our arms around what it means for us," Lindsay said.
He also released a statement about what it means to win and how he plans on handling the money going forward.
"We are private people and do not want to change who we are or become public figures and ask that people appreciate and respect our privacy. In order to help manage what has already been a somewhat overwhelming process, we have engaged a number of financial, legal and other advisors to guide us and help us make the best decisions possible.
"Once things calm down, we plan on working closely with our team of advisors to determine how to properly manage and invest this newfound wealth to ensure that we can support our family and causes that are important to us for many generations to come."
Lindsay bought his winning ticket at the Marietta Liquor & Deli, located at 27985 Bradley Road in Sun City, CA. The retailer was awarded a $1 million prize for selling the ticket.
Officials with the Lottery said Lindsay stopped at the store to buy some Scratchers tickets, then returned later to cash in one winner, and on a whim decided to purchase 10 Powerball tickets. The winning ticket, worth nearly half a billion dollars, actually sat on the kitchen counter until Lindsay heard that the winning jackpot ticket was purchased in Sun City.
The ticket was for the drawing held on June 10 and was the lone jackpot-winning ticket sold. The winning numbers for that drawing were 20, 26, 32, 38, and 58, with Powerball number 3.
"We congratulate Jeff and his family on their huge win," California Lottery Director Hugo Lopez said. "This winner is informed and has already assembled a team of legal and financial advisors to help him make the most of this newfound wealth and make it last for many generations. We also understand that they plan on giving back to causes important to them and that is good news for us all. The California Lottery's mission is to provide supplemental funding for public schools, and a portion of any Lottery tickets purchased goes towards that cause."
The $447 million jackpot was also the seventh largest in the history of Powerball. While it's not worth $447 million, the jackpot for the tonight's drawing on July 19 is worth an impressive $187 million.