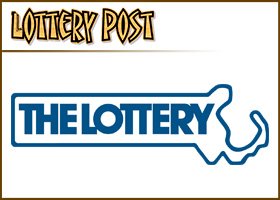 SALEM, N.H. — A Tewksbury, Massachusetts, woman was found guilty Wednesday of attempting to steal $80 worth of lipstick from a Kohl's department store two months after winning $1 million on a scratch ticket.
Judge Robert Stephen ordered Yokatia Rodriguez, 40, to pay a $2,000 fine and serve 30 days in Rockingham County Jail if she is not on good behavior for the next year. Half of the fine and all of the jail sentence will be dismissed if she doesn't get arrested again, he explained.
According to court documents, Rodriguez was stopped by Kohl's loss prevention officer Michael Frawley on Dec. 21, 2016.
Frawley told investigators that he watched Rodriguez over video surveillance as she tried to leave the Cluff Crossing store without paying for some of the items in her shopping cart. She was accompanied by her 14-year-old son.
A receipt submitted as evidence shows that Rodriguez paid for $519.66 worth of merchandise that day, but not the five lipsticks.
Her attorney, Patrick Arnold, said Rodriguez is medicated for ADHD (attention deficit/hyperactivity disorder), which can still lead to "concentration challenges."
Rodriguez said on the stand that she "absolutely did not try to steal."
"It was four days before Christmas," she said, "It was hectic. I was there shopping for my kids."
Frawley explained to the court that he had an eye on the cosmetics section of the store because it's "our highest loss area."
"It's expensive and there aren't coupons for it," he said. "We lost about $15,000 in that one department alone last year."
He continued to watch as Rodriguez and her teenage son approached a cash register. The boy appeared to become stressed when it came time to pay, Frawley said.
"He seemed extremely nervous all of a sudden," according to the Kohl's employee. "He was pacing around and putting his hands up around his neck."
Frawley and Rodriguez both testified that during a conversation in the loss prevention office, Rodriguez admitted to telling her son to put things onto the counter to pay.
"(The boy) reacted by shaking his head back and forth," Frawley said.
According to Rodriguez, conversation became heated.
"He Googled my name and saw that I had just won $1 million," Rodriguez said.
He was "in my face," she said, and "yelling at me like I was no one."
"He was falsely accusing me," she said. "He was irrational, screaming, yelling. The only thing he didn't do is hit me."
Rodriguez said she offered to pay for the products when first questioned about them.
Prosecutor Jason Grosky countered that Rodriguez played an active role in the escalated argument, to which she admitted, "I became who I am not. I had been living a dream, where I had money in the bank."
Judge Stephen, despite hearing about how Rodriguez cleared $650,000 in lottery winnings, said he gave that no consideration during sentencing.
"You put a 14-year-old in an awful position. Not only did it send the wrong (parenting) message," he said. "But then at the first opportunity to explain this, you blamed him. It was a very poor choice on your part. Jail is reasonable for that."
Arnold did not immediately comment whether or not he will file an appeal in Superior Court.
(Click to display full-size in gallery)