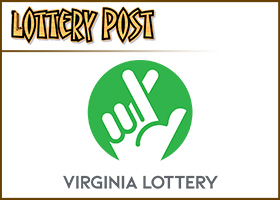 Lottery says 182 tickets have no chance of winning — but may be as high as 628
UPDATE: Now includes exact number of invalid plays and possible invalid plays, corrects claim period for refunds
By Todd Northrop
If you buy a Mega Millions ticket, you normally have a 0.00000033 percent chance of winning the big jackpot. But at least 182 tickets were sold in Virginia on Friday that have a 0 percent chance of winning — and there may be up to 628 plays with no chance, depending on the numbers drawn Tuesday.
The Virginia Lottery had technical difficulties last week and accidentally sold 182 Mega Millions tickets that have zero chance of winning the big jackpot this Tuesday.
If you bought a Mega Millions ticket in Virginia between 10:45 and 11:51 p.m. on Friday, Oct. 27, you may be affected, lottery officials announced Monday morning.
The lottery had unspecified technical issues as it upgraded its gaming system last week, officials said. Some tickets for the drawing on Tuesday, Oct. 31 were produced according to the previous rules of the Mega Millions game, which had the final drawing of its old game format on Friday evening.
(See Multi-state Mega Millions lottery game changing this week, Lottery Post, Oct. 24, 2017.)
The glitch involved 323 tickets, representing a total of 628 plays (A "ticket" is the physical piece of paper that can record one or more "plays" — with each play costing $1 under the old rules, but $2 under the new rules.) The 628 plays were incorrectly sold at the old $1 price point, using the old game format of 5 numbers 1-75 plus 1 Mega Ball number between 1 and 15.
Of those 628 plays, 182 plays included a number greater than 70, making it impossible to match the first five numbers that will be drawn Tuesday night. That means the 182 plays have no chance of winning either the jackpot or the $1 million second prize, which requires matching the first five numbers drawn but not the Mega Ball.
Also, Lottery Post is reporting that depending on the Mega Ball drawn Tuesday night, it is possible that all 628 plays purchased will have no chance of winning the jackpot.
That's because the Mega Ball previously only went up to 15 under the old rules, but in the drawing Tuesday night there are 25 possibilities. So if a number 16 or higher is drawn Tuesday night, that means every single Mega Millions ticket sold Friday night between 10:45 and 11:51 p.m. has no chance of winning the jackpot or any other lower prize that requires matching the Mega Ball.
The Virginia Lottery is honoring all Mega Millions tickets sold during that time frame. In addition to offering refunds on both the price of the ticket and the price of a replacement ticket, any prizes won by the original ticket will be honored.
Contrary to widely circulated news reports, players have up to 180 days to obtain a refund of tickets purchased during the period of time in which the problematic tickets were sold. (Previous reports have incorrectly stated that refunds must be obtained by 10:45 p.m. Tuesday night.)
Although 628 plays is a small fraction of the 470,000 tickets normally sold for a jackpot of this size, the lottery is trying to make things right for the affected people who purchased the faulty tickets.
"We've been working to get the word out to those Mega Millions players because it's important for every ticket to have the same chance of winning a prize," said John Hagerty, Virginia Lottery spokesperson. "Even though relatively few people are impacted, we want them to know that all of those tickets can be refunded along with the price of a new ticket, and any prizes won will be honored."
If you bought a ticket during this period, you can get a refund and replacement ticket so you'll be eligible for the jackpot. To do so, call 804-692-7778 before April 29, 2018 — 180 days from the drawing date.
If you do win a smaller prize with a ticket you bought during this period, the prize will be honored, officials said.
An update to the Mega Millions game went into effect Saturday, Oct. 28. The cost of a ticket doubled from $1 to $2, and the starting jackpot increased from $15 million to $40 million.
To win the game's jackpot, players now must match five white balls from 1 to 70 and one Mega Ball number from 1 to 25. In the previous game, players chose five numbers from a field of 1 to 75 and one Mega Ball from a field of 1 to 15.