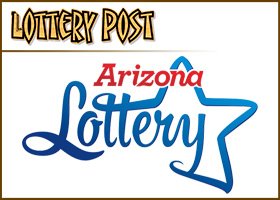 Lottery will TEMPORARILY switch to real ball drawings while new computerized drawing machines are prepared
By Todd Northrop
The Arizona Lottery has taken a second computerized lottery drawing machine out of operation because it repeatedly chose duplicate numbers.
Just last month the Arizona Lottery took its first computerized drawing machine out of service for the same problem. (See Arizona Lottery computerized drawing machine generated identical winning numbers, Lottery Post, Oct. 6, 2017.)
Arizona Lottery executive director Gregg Edgar said he was not embarrassed about the computerized drawing machine failure.
Now, a month later, the lottery is again offering to replace more customer-purchased lottery tickets over the failure of its other machine.
An announcement made by the lottery Wednesday says winning tickets will still be honored but that refunds or exchanges are being offered for losing tickets for the Pick 3 game played between Nov. 15 and Nov. 21, when the numbers 8-0-4 were chosen three times.
The Arizona Lottery temporarily will be utilizing the Multi-State Lottery Association's (MUSL) Halogen lottery draw machine for all in-state games. This machine was purchased from SmartPlay by MUSL and the machine uses rubber balls to draw the numbers randomly.
During this temporary period, not only will the numbers be drawn randomly, but because it is a real lottery ball machine, any witness to the drawing can clearly see the numbers being drawn, and thus know for sure that the drawing was untainted by error or malice. With computerized drawings it is literally impossible for a human to witness the actual drawing taking place, so the potential for error or other issues can never be completely eliminated.
Unfortunately for Arizona Lottery players, the lottery will return to the use of computerized drawing machines on December 11, 2017, using new machines that were purchased from SmartPlay in August.
To be fair, within the odds structure of the Pick 3 game, numbers can and do duplicate. However, the rapid succession of duplicated numbers is unusual, especially when juxtaposed to the similar computerized drawing failures of a month ago.
Players with non-winning tickets that were purchased from November 15 to November 21, 2017 for the Pick 3 can return their tickets to Arizona Lottery for an exchange or refund. All prizes won for draws in this timeframe will be honored and paid out.
The Arizona Lottery says an independent investigation is being conducted on both machines, and the results of those investigations will be made available to the public.
Players can refund or exchange their tickets by mailing them in, or visiting the following locations:
PHOENIX OFFICE | Arizona Lottery Headquarters — 4740 E. University, Phoenix, AZ 85034

(480) 921-4400 | Monday through Friday 8 a.m. - 5 p.m. | Closed Holidays

TUCSON OFFICE | 2900 E. Broadway Blvd, Suite 190, Tucson, AZ 85716

520.628.5107 | Monday through Friday | 8 a.m. - 5 p.m. | Closed Holidays

PHOENIX SKY HARBOR | Terminal 4 Baggage Claim

(480) 921-4424 | Sun: 11 a.m. - 7 p.m. | M, Th, Fr, Sat: 7 a.m. - 10 p.m. | Tu, We: 7 a.m. - 7 p.m. | Closed Holidays
Arizona Lottery offices are closed for the Thanksgiving holiday, but will be open at 8:00 AM on Friday, November 24.