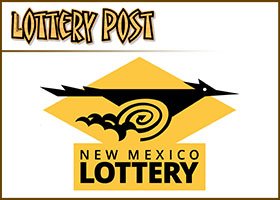 Players can get a refund — IF they held onto losing tickets
By Todd Northrop
When the New Mexico Lottery introduced its latest lottery draw game, Pick 4, in early February, players had no idea that many of the tickets they purchased were completely worthless with no chance of winning.
That's because the game's computerized drawings were incorrectly programmed, making combinations with repeat digits impossible to be drawn. Only combinations in which every digit was different were able to be drawn by the computer system.
The issue was not discovered proactively by an eagle-eyed employee examining computer code, but was found because the first two weeks of drawings yielded only combinations with no repeat numbers, making the lottery suspicious.
This is one of the main problems with computerized drawings: Unlike traditional lottery ball drawings, there is no way for anyone to know how the drawing actually works and audit the drawing as it is occurring. These types of devastating problems typically are found long after many worthless lottery tickets are purchased by players.
If the New Mexico Lottery was using a traditional ball drawing system, an employee watching the drawing could easily see a problem and have a do-over, or whatever the right corrective action would be. But with a computerized drawing? There is no way to "witness" the drawing at all, since it is all taking place hidden inside a computer "black box". An employee presses a button and numbers are displayed on a computer screen, with no way of knowing what was done to generate them.
For people who played Pick 4 combinations with no repeat digits, their tickets are still valid and any prizes will be honored. (In fact, their tickets had a much better chance of winning than they normally would, due to the computerized drawing error.)
In a press release issued Thursday evening, the New Mexico Lottery stated that the error, which was made by the Lottery's gaming vendor, has been corrected.
The gaming vendor will be responsible for costs incurred with the incident.
The Lottery will issue refunds for impacted tickets, as long as the original tickets have been kept. Players who purchased Pick 4 plays with at least two identical numbers (e.g. 1123, 1112, or 1111) from February 3 through the midday drawing on February 19, 2019, may contact the Lottery either in person or by postal mail to request a refund.
That's a total of 33 botched drawings.
Mail requests must include (1) the player's full name, (2) the player's mailing address, (3) the player's contact phone number, and (4) the amount of Pick 4 plays purchased with at least two identical numbers.
The lottery further stated that players may receive the actual purchase value of plays if original tickets are provided, but did not state what players without the original tickets would receive — if anything.
According to the Lottery, players have only three weeks to request a refund. Requests need to be submitted by March 15, 2019.
Players can mail refund requests to:
New Mexico Lottery Authority
ATTN: Pick 4 Reimbursement
P.O. Box 93190
Albuquerque, NM 87199-3190
Or, players can get their refunds in person at:
New Mexico Lottery Authority
4511 Osuna Rd. NE
Albuquerque, NM 87109
One more failure to add to the heap of computerized drawing disasters
State lotteries have been emphatically stating for years that computerized drawings both save money for the state as well as provide an entirely secure, reliable way to draw lottery numbers.
But the volume of evidence to the contrary is staggering.
Lottery Post has documented case after case of computerized drawing failures of every type, including outright rigging.
In 2017, the Arizona Lottery had to take computerized drawing machines completely out of service due to repeat numbers being drawn. (See Arizona Lottery computerized drawing machine generated identical winning numbers, Lottery Post, Oct. 6, 2017.)
Just four years prior to that, the very same state lottery — the Arizona Lottery — suffered a monumental computerized drawing failure that went undiscovered for two months, rendering almost 8% of all Pick 3 tickets sold during that span incapable of winning.
(See COMPUTERIZED DRAWING GLITCH STRIKES ARIZONA LOTTERY, Lottery Post, Aug. 20, 2013.)
Other computerized drawing states have had the exact type of failure as Arizona, drawing the same numbers multiple times in a row. (See Computerized lottery drawing glitch picks same numbers for 3 days, Lottery Post, Dec. 23, 2005.)
In Delaware, such a glitch prompted players to cash in on the situation — regular lottery players detected the malfunction sooner than the lottery awoke to the realization that its drawings were flawed. (See Keno players cash in on lottery glitch in Delaware, Lottery Post, Dec. 24, 2015.)
In the past computerized drawing states have been begged by their players to switch back to real, traditional lottery ball drawings, but to little avail. One bright exception is the Hoosier Lottery in Indiana, which responded to its players' requests by switching back to real ball drawings, and returned to televising lottery drawings. The decision was a brave one, given that in the years prior, the Hoosier Lottery made contradictory statements that computerized drawings were better than real ball drawings.
What do state lotteries get out of computerized drawings to make them cling to the failure-prone technology? Based on the state lotteries' silence on the issue one can only guess.
Perhaps it is a little bit cheaper for the lottery to get rid of televised drawings, but then again with the latest technology in robotic camera work and cheap production through online streaming, this argument no longer holds water.
Or perhaps the state lotteries have lost their passion for creative marketing, and can no longer see real drawings for what they are: an opportunity to hold a mini event every day — a chance to entertain, inspire confidence, and bring more dollars into the state.
When will they start listening?