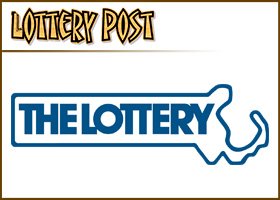 Includes video report
BOSTON — It's an enticing gamble: a few bucks for a chance to win $1 million, $4 million, or more. But all of those big, bright prize amounts we see stamped on scratch tickets won't necessarily be given away.
Lottery players at Kiki's Kwik Mart in Brighton, Massachusetts, did not receive this news well. "It's not really fair is it," replied one frequent player. And another told us "it's a little unfair they can pull the million and not put it back into the game that people have spent money on over the years."
But the Massachusetts State Lottery can end the game before all those grand prizes are paid out. "It's never our intention to end a game early," explained Christian Teja, Massachusetts State Lottery Director of Communications.
Despite that intention, it can happen. "In most cases an instant game remains on sale until all grand prizes are claimed or until all the tickets are sold," she said. But a CBS investigation found 11 instant games that have recently been pulled and they all have at least one grand prize that may never be claimed.
"Billion Dollar Bonanza" was pulled for a lack of sales. There are still two $10 million and 34 $1 million prizes out there. The last day players can claim a prize related to this game is March 23, 2018.
"Billion Dollar Blockbuster" was also pulled for a lack of sales. One $10 million prize and nine $1 million prizes have not been claimed. The last day players can claim a prize connected to this game is also March 23rd. There is also a second chance drawing connected to these scratch tickets that can't be played until the game is over. That was also a factor in deciding to end these games.
Another reason to pull a scratch ticket is that the game sold out. That was the case with "$1 Million Cashword." There are five $1 million prizes that might never be collected. The last day to claim a prize for this game is February 23, 2018. Those winning tickets could be in the trash or a junk drawer, there's no way to know. "For consumer confidence and the security and integrity of our games we do not know where these winning tickets are issued or even if they are sold," explained Teja.
If customers do want to know how many grand prizes are still available before buying a ticket the information is easy to find on the lottery's website. And the lottery insists they are not betting against the players. "Our goal is to sell as many tickets as possible and to have as many winners as possible," said Teja.
The lottery introduces about 30 new scratch tickets every year and older games are constantly being retired. Once the end of a game is announced players have one year to come forward and cash in.
VIDEO: Watch the report