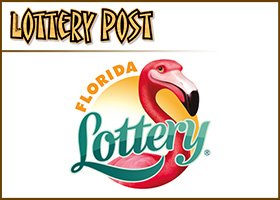 Includes video report
A popular store for Florida lottery players to buy their tickets has been shut down for undisclosed violations to their retailer contract.
The Lottery, Discount, and Liquor store in Cambellton, Florida has always been a popular spot for people to get a scratch off or cast their numbers for the Florida Lottery. But now if you pull up to the store, instead of seeing many cars and people in line you will see a almost empty parking lot and no lottery of any kind in the store.
The store's lottery contract has been terminated by the Florida Lottery because of undisclosed violations.
"Were sorry that it happened but you have to be in compliance so that's why its very unfortunate," Connie Barnes communication director for the Florida Lottery said.
With the lottery retailer closed, fortunately people don't have to go far to play, as the next place to buy lottery tickets is just about a block away.
Fortune, Liquor, and Lottos has seen business pick up quite a bit with the recent termination of lotto sales at the retailer down the road.
"Its been very busy," said Shelia Rushin manager of Fortune, Liquor, and Lottos. "I had to call in extra staff to work but were covering it and were going to get through it."
While one lottery store thrives, the other still remains hopeful that things will turn around.
"I just want our customers to not lose hope about what's going on," said Avis Peterson sales associate at Lottery, Discount and Liquor.
"Don't be discouraged by the fact of what we have going on right now and everything is being worked out so that we can get our lottery back."
Meanwhile, lottery players searching for a nearby lottery retailer can turn to the Lottery Places mobile app, available for free download on any iOS or Android device.
The popular lottery app lets anyone find lottery retailers anywhere in the Unites States, United Kingdom, Mexico, much of Canada, and the Caribbean.
VIDEO: Watch the report