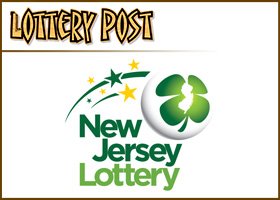 NEW BRUNSWICK, N.J. — A New Jersey convenience store worker stole a customer's $1 million-winning lottery ticket and tried to pass it off as his own, authorities say.
Rayhan Sorwar, 36, who worked at an Edison convenience store, has been charged with theft of moveable property over $75,000, a second-degree crime; conspiracy to commit money laundering; and attempted money laundering, both first-degree crimes, according to Middlesex County Prosecutor Andrew C. Carey.
He was charged during a joint investigation by state Department of Treasury-Division of State Lottery Special Investigator Joseph M. Oleszkiewicz and Middlesex County Prosecutor's Office Detective Ryan Tighe.
An investigation determined that a customer presented a winning scratch-off lottery ticket to Sorwar, who was working at an Edison convenience store, on Sept. 6, 2017. Sorwar, who lives in Edison, allegedly gave the customer two other tickets stating that was her winnings, instead of giving her a claim form for her $1 million prize.
On Sept. 19, 2017, when Sorwar's wife tried to cash the winning ticket at the Lottery Commission in Lawrenceville, officials became suspicious and an investigation began that resulted in Sorwar's arrest.
Carey said the rightful owner of the lottery ticket has been paid her winnings.
"This office consistently investigates and prosecutes theft, corruption and money-laundering cases," Carey said. "We will continue to work with our partners to target such behavior and seek restitution for our victims."
Sorwar was arrested, processed, and released pending a Feb. 15 Middlesex County Superior Court appearance in New Brunswick.
The investigation is continuing. Anyone with information is asked to call Special Investigator Joseph Oleszkiewicz at 609-826-7468 or Detective Ryan Tighe at 732-745-3300.
A listed phone number for Sorwar can't be found. Prosecutors say it's unclear if Sorwar has an attorney who could comment for him.