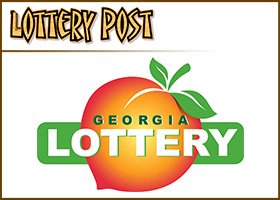 ATLANTA, Ga. — An open-government advocacy group has denounced a bipartisan proposal being considered by the Georgia Senate that would allow lottery winners to remain anonymous.
The Georgia First Amendment Foundation said in a statement that the proposed legislation raised transparency concerns. "Clearly, letting a government agency hand out millions of dollars to private citizens with no public record is a bad idea," the group's statement said.
Democratic Sen. Steve Henson of Stone Mountain, who sponsored the bill, said in an interview Monday that protecting the identity of lottery winners is a matter of public safety. Henson said it could create a dangerous situation "if you win tens of millions of dollars and people know where you live."
Currently the Georgia Lottery Corporation is required to release certain information about winners including their name and hometown. The proposed bill would allow winners to remain anonymous only if they request it and pay up to 4 percent of their winnings to the lottery.
In January 2016, a man in Fitzgerald, Georgia, was murdered during a home invasion after winning a $434,272 lottery jackpot. Authorities said three masked men broke into Craigory Burch Jr.'s home, demanded money and fatally shot Burch. Seven people were later charged in connection with the murder. Three were convicted of murder and other charges last year and a fourth pleaded guilty to lesser charges.
A handful of states, including Delaware, Kansas and North Dakota, currently allow winners to remain anonymous.
The Kansas Lottery website reads: "Most states require the lottery to release the name and city of residence to anyone who asks. Kansas is one of a handful of states that does not have this requirement. If you win a prize in Kansas, you may request that your identity not be released publicly."
Maryland takes perhaps the most creative approach, allowing winners to use made up names and hide their faces behind oversized checks in official photos. A recent winner who won $1 million on a scratch off ticket is pictured on the Maryland Lottery website hiding their face behind a large check made out to "Montgomery County Millionaire."
Other states, including New Hampshire, allow for loopholes where winners can remain anonymous by claiming prizes through a trust.