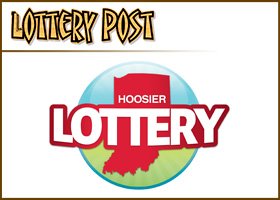 Includes video report
By Todd Northrop
Hoosier Lottery televised drawings take less than a minute to complete but as a local media report shows, it takes hours of preparation every day to make it all happen.
Indiana's Hoosier Lottery utilizes both computerized and traditional ball drawings for its games. The media report focuses mainly on the traditional ball drawings, which are used for the lottery's Daily 3 and Daily 4 drawings.
The other in-state games — Cash Five, Hoosier Lotto, and Quick Draw — are conducted with a computerized random number generator.
The daily ball drawings are overseen by Steve Banks, the Hoosier Lottery's Senior Draw Manager. Banks is a retired First Sergeant with the state police.
Banks demonstrates how the balls are the most carefully guarded aspect of the drawings, likening the handling of the balls to police evidence.
"We figured that we ought to handle these balls and the machines — but particularly the balls — like you would handle evidence in a criminal trial," Banks explained.
The balls are carefully weighed and measured to ensure they are within strict tolerances, and they are never handled directly with human hands.
"We are very meticulous about handling them... storing them... weighing them, and making sure they're within the guidelines."
The drawing room itself is constantly monitored with surveillance cameras to track anytime someone is present.
When it comes to lottery drawing security, the Hoosier Lottery says their staff doesn't rely on chance.
VIDEO: Watch the report