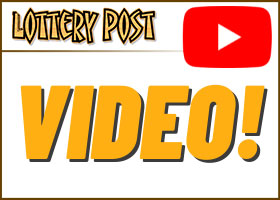 You've heard us talk about how bad computerized drawings are — now here is our favorite real lottery drawing
By Kate Northrop
MARTINSVILLE, N.J. — Today, Lottery Post published a video on what we think are the best lottery drawings we've seen so far.
If you know Lottery Post, you know we strongly dislike computerized drawings, so much so that we made a video on it and started a petition for true lottery drawings years ago that is still garnering signatures today.
Recently, the German Lottery retired their old ball drawing machines after producing over 2,300 millionaires in the last 60 years. Rather than taking the easy way out and switching over to using digital drawings, they doubled down and decided to employ brand-new traditional draw machines. The Lottery published an in-depth report on the new system that examines every single aspect of the draw, from the studio down to the precise measurements of the lottery balls and glass drums.
WATCH: Lottery Post shows you the best lottery drawings we've seen so far
After reviewing the report and the new drawings, we think this is the best example of a traditional lottery draw system we've seen yet.
Is this how drawings should be conducted in the United States? How would you conduct drawings if you had the power to run the lottery? Check out our latest video for the full scoop on the new drawings, and let us know your thoughts in the comments section on YouTube.
Have any ideas you feel are worthy of our new Weekly Roundup series? Feel free to submit news tips and share other happenings with us by visiting the Contact Us page on Lottery Post.