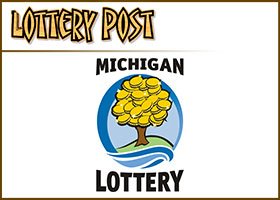 LANSING, Mich. — For a Michigan woman, her dreams really do come true.
The 56-year-old woman told lottery officials that her motivation to play Fantasy 5 on Apr. 8 came from a dream she had the night before where she won the jackpot.
"I woke up Sunday morning after having a dream about winning a Fantasy 5 jackpot," said the player, who chose to remain anonymous. "I got dressed, got in my car, and drove to my favorite store to buy a couple tickets."
After stopping at the Moravian Liquor Shoppe, located at 35906 Utica Road in Clinton Township to play an easy pick for the drawing that night, she went home. Later on, she decided to take a look at what the numbers for that evening's drawing.
"I looked at my phone Sunday night and saw the jackpot had reset, I remember thinking: 'I hope it was me,'" said the player. "When I woke up the next morning I checked my ticket and screamed: 'Thank you Jesus!'"
The woman matched all five numbers drawn — 4, 13, 14, 29, and 35 — to win a jackpot worth $221,202. She visited Michigan Lottery headquarters in Lansing Tuesday to claim her prize.
She plans on using the money to pay bills and invest in her fragrance business. But she also says she plans on being back in lottery offices soon, because she has dreams of a bigger prize.
"I always pay attention to my dreams. I've been dreaming about winning the Powerball jackpot too, so you all will be seeing me again real soon," the player said.
(Click to display full-size in gallery)