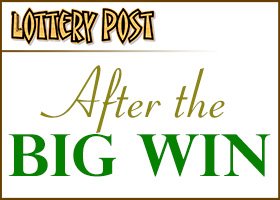 A North Carolina lottery winner is lucky to be alive after his helicopter crashed and caught fire right on his front lawn.
Back in October, Timothy Kniess' wife won the lottery a hundred thousand dollars on a scratch off ticket.
Luck was definitely on their side again today when he was able to escape the crash with just a few scratches.
Neighbors weren't surprised by the crash. They say they watched Kniess attempt to fly his Mosquito XE helicopter for weeks, just waiting for it all to go wrong.
"Is today the day? I came home and the neighborhood was blocked off and today was the day, it went down," said neighbor John Aubery.
North Carolina State Highway Patrol and other law enforcement agencies responded to the crash Wednesday morning, finding the helicopter on fire and Kniess watching his helicopter melt away.
"He was able to crawl away from the crash before it was engulfed in flames," said NCSHP Trooper Jeffrey Swagger.
The Federal Aviation Administration says Kniess was attempting to hover when the helicopter's tail rotor got caught on a tree branch and the aircraft flew out of control.
"Man bought a helicopter, he woke up one day and said 'today's the day, I identify as a pilot, bought a helicopter.' Hell I can't tell a man what to do in his own property," Aubery said.
The FAA says investigators will be looking into the pilot's certification. State Highway Patrol tells FOX 46 Kniess wasn't experienced and we couldn't find any certifications under his name.
"Oh I knew it was going down. you don't see someone bouncing a helicopter around their yard like that, oh man this guy isn't going to make it," said Aubery.
Many just can't believe Kniess' luck.
"The pilot was very fortunate that he didn't receive more injuries than he did," Trooper Swagger said.
"God was watching out for him, that's all I can say," said Aubery.
The National Transportation Safety Board will continue with the investigation and determine if any citations will be issued.
(Click to display full-size in gallery)
(Click to display full-size in gallery)
Thanks to truesee for the tip.