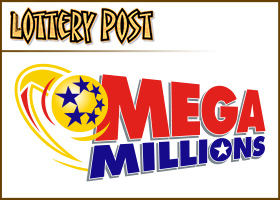 Includes video report
ST. LOUIS — The nationwide buzz over the recent $1.537 billion Mega Millions jackpot was a temporary high, but the excitement at Mercy Children's Hospital in St. Louis, MO, continued weeks after the drawing.
A lottery pool of 126 nurses working at the NICU (Neonatal Intensive Care Unit) had hoped to win it all — and while they didn't get the jackpot, they did have some luck.
"We never thought in a million years we would win anything at all, and then we came one number away from winning $1.6 billion," said NICU nurse Stephanie Brinkman, who organized the pool.
One of their tickets was worth $10,000, which is around $7,200 after taxes.
Split up between 126 nurses, they would get around $56 each.
But rather than everyone getting a little, they decided to give two deserving colleagues a lot.
"The majority immediately said, 'Let's give it to our co-workers, our family, the ones that are in biggest need,' so that's what we decided to do," Brinkman said.
Brinkman presented one of two checks to nurse Gretchen Post, saying, "I know it's not the $1.6 billion, but here is what we have to offer you, and hopefully it will help."
Post is a grieving mother, mourning the recent loss of her son, 17-year-old Jack, who committed suicide on Oct. 23 — the night of the record Mega Millions drawing. He was the youngest of Post's three children.
"It actually will help with Jack's funeral, which I'm very grateful for," Post said.
Brinkman and the other nurses gave the second check to neonatologist Casey Orellana, whose husband Phil was diagnosed with sarcoma earlier this year.
He hasn't been able to work since July, which was around the same time that he discovered the cancer had spread to his lungs.
The couple has four children. To take care of her family, Casey Orellana had to cut her hours at the hospital in half.
She said the money from the lottery pool came at just the right time.
"When I got that phone call, it was a day when I was wondering how we were going to pay for certain medications," she said.
NICU nurses are there the moment families grow bigger, but they're also their own family, which through this experience has grown closer.
"Knowing that I'm not the only one fighting this battle, that there are people there to support me, certainly makes it easier for me," Phil Orellana said.
VIDEO: Watch the report