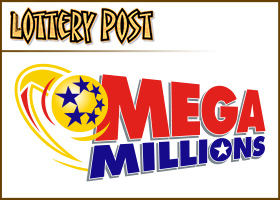 By Todd Northrop
KANSAS CITY, Mo. — A Kansas man who stopped to get gas and a Mega Millions lottery ticket in Kansas City, Missouri is now $50 million richer.
According to a news release from the Missouri Lottery, Hira Singh of Shawnee, Kansas, claimed the jackpot in Jefferson City this week.
The Quick Pick ticket Singh bought at the QuikTrip at 6641 E. Truman Road in Kansas City matched all six Mega Millions numbers drawn on March 12. Those numbers were 10, 12, 16, 49, and 57 with Mega Ball number 18.
"That's where I get gas," Singh said, sharing that he often fuels up his vehicle and buys Lottery tickets at the E. Truman Road QuikTrip location as he travels back and forth to work.
He also purchases Mega Millions tickets on the other side of the state line in Kansas, but it was the Missouri Lottery ticket that proved to be the biggest winner — something Singh didn't realize for several days following the Tuesday drawing.
He only found out he won while using a Check-A-Ticket machine Saturday.
"I prayed upon my God and then scanned it," he told the Missouri Lottery. "Then I checked it like three more times!"
Singh claimed his prize at Lottery headquarters in Jefferson City just days later, "still surprised" by the win on his Quick Pick ticket and thinking about how to best use the prize money.
"It's so much fun to see our players win," said May Scheve Reardon, executive director of the Missouri Lottery. "Mr. Singh is our 515th Missouri-Lottery made millionaire, and because this Mega Millions win happened in Missouri, the state will collect approximately $1.2 million in state income tax on his lump-sum prize."
The win is also good news for the retailer. QuikTrip will receive a $50,000 bonus check as a result of selling the jackpot ticket.
Singh's win marks the second Mega Millions jackpot ticket sold in Missouri since sales for the game began in 2010. The first ticket was purchased by a Noel resident in July of 2015.