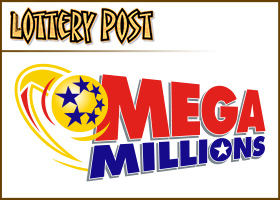 COLUMBIA, S.C. — Here's how a big money winner could end up being a bit of a money loser for South Carolina.
If in a few weeks no one claims a lottery ticket worth $1.5 billion sold in the Upstate, Palmetto State lawmakers may have less money to spend in the coming fiscal year.
The state expects to collect $61 million in income taxes as its share of the Mega Millions jackpot if the winner opts to take the money as a lump sum.
The winner still has three months to turn over the ticket to state lottery officials and become instantly mega rich. But three months have gone by with no word from whoever bought the winning ticket at a convenience store in Simpsonville.
"We're starting to get nervous about whether that $61 million is realistic," Frank Rainwater, director of the state Revenue and Fiscal Affairs Office, told legislators during a briefing on state revenue estimates Tuesday.
If no one surfaces before the state's economic advisers meet in the middle of next month, they will consider reducing projected surpluses so legislators don't count on an iffy $61 million when they craft their budget proposals for the fiscal year starting July 1.
Currently, the $61 million is part of a half-billion dollars in projected surpluses meant for one-time expenses.
That $61 million could cover agencies' requests for new voting machines or new school textbooks or prison cell door upgrades.
South Carolina's grace period for collecting lottery wins is 180 days following the drawing. Because the drawing in this case occurred on October 23, 2018, that would make the deadline for claiming the unprecedented prize April 21, 2019.
If the winner doesn't surface before the 180-day deadline, the state will still collect a portion — though much less — as the entire pot will be divided among all states participating in the Mega Millions contest, based on each state's percentage of total sales, Rainwater said.
That would put about $11 million into South Carolina's unclaimed prizes fund, which legislators can spend as lottery profits, limited to college scholarships and other education expenses.
A spokeswoman for the S.C. Education Lottery did not return a voice message Tuesday.
The identity of the winner of the nation's second-largest lottery jackpot might never be known, even if he or she does contact lottery officials before the deadline. South Carolina is among a handful of states that allows lottery winners to remain anonymous.