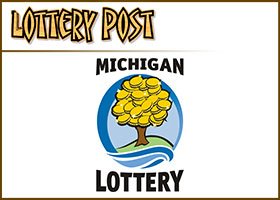 Play it safe — you can never be too sure
By Kate Northrop
SHERIDAN, Mich. — A Michigan man won two $110,000 Fantasy 5 Double Play prizes and is crediting himself for playing it safe.
An anonymous Michigan lottery player won a total of $220,000 in a Fantasy 5 Double Play drawing thanks to a memory lapse and a moment of caution.
Before the Fantasy 5 drawing on Dec. 17, the lucky winner stopped at the Sheridan EZ Mart on South Main Street in Sheridan and bought a lottery ticket. Later in the day, he visited another gas station but couldn't recall whether he had actually purchased a ticket earlier on.
Playing it safe, he purchased another ticket at the Mobil gas station on West Main Street in Stanton.
"I have been playing Fantasy 5 for a long time and I always play the same sets of numbers," the player told the Michigan Lottery. "I was at the gas station, and I couldn't remember if I'd purchased a ticket for the Fantasy 5 drawing that night, so I decided to purchase one to be safe."
Both tickets were identical for every line, one of which matched the winning numbers for the Dec. 17 Double Play drawing: 6, 11, 12, 16, and 29.
"After the drawing, I was on the Michigan Lottery website checking the numbers and when I saw the two locations where winning tickets were sold, I knew I had to be the big winner," the winner recalled. "I checked my tickets and confirmed I had won, but I thought I'd won $55,000 on each. When I called the Lottery and they confirmed both tickets were $110,000 winners, a feeling of relief came over me."
The 67-year-old player had added the Double Play option to both his Fantasy 5 tickets for an additional $1 per play, bumping up the total spend from $10 to $20. The top Double Play prize in Fantasy 5 is $110,000, won by matching all five Double Play numbers. It is possible to win prizes in both the regular nightly drawing and the Double Play drawing.
With two identical winning tickets in hand, the 67-year-old visited Lottery headquarters in Lansing to claim his prizes, which he says he'll use to complete home renovations and share with his family.
Fantasy 5 tickets cost $1 each. In addition to the Double Play option, players may add the EZmatch feature to their ticket for an additional $1 per play for a chance to win up to $500. Fantasy 5 drawings take place every day at 7:29pm EST. The winning numbers, jackpot, and prize amounts can be found on Lottery Post's Michigan Lottery Results page.