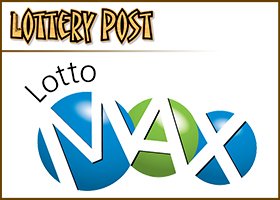 Winner has solid poker face after finding out about the big win
By Kate Northrop
RICHMOND HILL, Canada — A lottery winner from Ontario was so stunned by her $60 million Lotto Max lottery win that she sat in silence next to her mother for 30 minutes.
Camellia Kazemi Talachi of Richmond Hill is the latest $60 million Lotto Max jackpot winner in Ontario, but processing the news took some serious concentration on her part.
Talachi bought a Lotto Max ticket for the drawing on Nov. 29, 2022 at the Bayview Kitchen Food Fair on Bayview Avenue in Richmond Hill. While she's been a regular lottery player for the last four years using her own numbers, she switched over to using Quick Picks a few months ago. That decision would prove to be a fruitful one in that lucky drawing.
However, she did not realize that the jackpot-winning ticket was sold in her community until months later. Last week, she visited a gas station and thought to check her ticket while her mother waited in the car.
"I stopped at a gas station and decided to check my LOTTO MAX ticket, unaware the $60 million winning ticket was sold in Richmond Hill," Talachi told the Ontario Lottery. "I gave my ticket to the clerk, and when the winning jingle started playing, I knew I won something but didn't know how much until OLG called the store and told me it was $60 million!"
Back in the car, Talachi's mother sat blissfully unaware of the commotion happening inside and the fact that her daughter was in the building crying happy tears.
"I saw my life pass before my eyes as I stood there in shock," she recalled. "I kept thinking, 'Is this real?' I couldn't concentrate and started to shake. The clerk, who was very excited for me, helped calm me down so I could go back to my car without worrying my mom that something was wrong."
While most lottery winners would never be able to contain themselves after such a tremendous win, Talachi drove home for 30 minutes without uttering a word about the jackpot. She continued on in silence, mentally preparing herself to break the news to her family.
"I stopped to pray for a moment and then, what felt like an out of body experience, I said the words, 'I am the big lottery winner in Richmond Hill!'" the winner said of the big reveal. "My sister thought I was kidding. But when I started jumping up and down and cheering, she started to do the same. The entire family was overjoyed for me!"
Talachi's ticket matched the seven regular winning numbers for the Lotto Max drawing on Nov. 29, 2022, which were 1, 7, 8, 19, 32, 38, and 39, with Bonus number 47.
With the prize money, the winner says she wants to create opportunities for employment as an entrepreneur.
"I want to be an entrepreneur and create jobs, but I need to take the time to figure out how to do this sustainably," she explained.
Talachi is also an art lover, and so she'll travel the world with her family to see historic masterpieces.
"A win this big needs to be shared and who better to share it with than the people I love the most," she added. "This seems so surreal. It's a blend of happiness filled with wonderful possibilities of the unknown!"
(Click to display full-size in gallery)
Thanks to Evan B. for the tip.