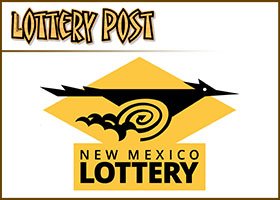 Lawmakers cite concerns over gambling-funded education
By Kate Northrop
A bill introduced to New Mexico state legislature proposed the idea of ending the New Mexico Lottery entirely.
Lawmakers in New Mexico are discussing a bill that may shut down the state lottery, citing concerns about where money for the state's scholarship fund comes from.
"We're funding education through gambling," State Representative Matthew McQueen (D) said.
Bipartisan House Bill 369, if passed, will end the New Mexico Lottery and change the name of the "Lottery Scholarship" to "Legislative Tuition Scholarship."
According to the Lottery, more than $970 million has been raised for New Mexico education, a figure that members of the Lottery Board argue should be considered in such a drastic decision.
"30 percent under the mandate of the state law goes back to the students, and 80 percent of the money staying right here in the state," New Mexico Lottery board member David Keylon stated.
A document submitted to legislature shows that 27 schools have scholarship recipients thanks to the Lottery Scholarship funded by the New Mexico Lottery. In Fiscal Year 2022 alone, over 20,000 students attending those 27 schools received lottery-funded scholarships.
McQueen and State Representative Jason Harper (R) say that education should not be funded by gambling.
"The lottery is obviously gambling," McQueen contended. "It's detrimental to the pocketbooks of New Mexicans. It's not a particularly good investment for the state. Lottery players lose at least half of their money off the top because only half goes to prizes. That's assuming you win. The state only gets a small share of the revenue that's made anyway."
Rather than drawing from revenue generated by the lottery, McQueen and Harper's bill would require that the state pull from its general fund to cover the college scholarships, about $40 million annually.
"We're actually considering putting an amendment that would push it out, maybe a year or two, so that we could actually build that into the budget," Harper added.
Only five U.S. states do not have lotteries: Alabama, Alaska, Hawaii, Nevada, and Utah. Alabama has ritually shut down any attempt to start a lottery, while Utah has not seen a new initiative since 1992.
"Research shows that lower income folks spend a much higher percentage of their income on lottery tickets," McQueen continued. "Maybe if you're making a lot more money, you can afford to buy a lottery ticket now and then. I think the lower income people are actually buying more tickets."
While McQueen and Harper acknowledged the good that the Lottery Scholarship has done for students and education, they say that it is now time for a change.
"I have some concerns about the oversight, and this [Lottery] board, and where the lottery is going," Harper said.
Thanks to lakerben for the tip.