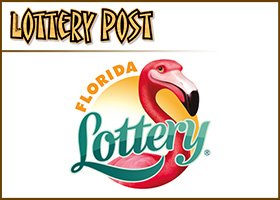 Winner leaves Lottery office disappointed due to state's error
By Kate Northrop
A Florida lottery winner was ecstatic to win a $10,000 prize but left the Lottery claims office disappointed after he was told he owed the state money instead.
An error on the state's part left a lottery winner confused about how much of his $10,000 prize he'd actually walk away with after he was told he owed a debt.
Like any player who just won the lottery, South Florida resident Joe Cheung was both thrilled and in disbelief to discover he had won a $10,000 prize in a scratch-off game.
"I had to take my phone and scan it to be sure it was real," he told Local 10 News in an interview.
A message on his phone screen congratulated and advised him to collect his winnings at a Florida Lottery office.
When he visited the Miami Lakes office to validate his claim, the unemployed mechanic was disappointed when he was handed a piece of paper informing him that he owed the state money.
During the COVID-19 pandemic, Cheung had received unemployment assistance. The state had incorrectly told him he was overpaid and owed a debt of $7,800 to the Department of Economic Opportunity.
However, Cheung was one of many who had applied for forgiveness and had proof of the approval to waive the overpayments.
It took multiple phone calls with the Department of Economic Opportunity between the months of December and February to sort out the issue.
"I called, I left six voicemails, no response, and then the next thing I call again, you hold for four hours and then the line gets cut off," he told a reporter.
Many lottery players are grateful for the financial relief winnings can provide, such as paying off bills, mortgages, and necessary home repairs. Cheung is no different, saying that he would use the money to make mortgage and car payments.
Thousands of other lottery winners have experienced the same frustrations as Cheung. From January 2022 to January 2023, 9,804 winners across the state of Florida received a letter stating that they owed money, a majority of them owing to the Department of Economic Opportunity, according to the Florida Lottery.
"You can't get a hold of nobody," Cheung said.
Perhaps thanks to some pressure from a phone call Local 10 News made to the Department of Economic Opportunity, Cheung was contacted by the state days later.
"They said there was an error, and they said it would take four to six weeks to get the check back," he recalled. "She said it was an error."
"DEO's Reemployment Assistance overpayment procedures are in place to mitigate fraud," the Department of Economic Opportunity said in a statement.
The Department's fraud prevention measures have prevented more than $23.2 billion in fraud, the statement goes on to read.
"To be clear, we realize that just because an overpayment is flagged in an account, it does not mean an overpayment has occurred," the Department explained. "In fact, many overpayments occur when an overpayment waiver has not been completed by the claimant."
Cheung's story has a happy ending after all — his winnings are on the way, and he says he is grateful after almost giving up on receiving his lottery prize.
"Without you guys, I'm unable to get the money back," he told the news station. "I really appreciate Channel 10 for helping me out."