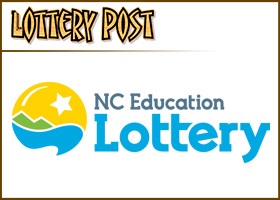 Lottery win will benefit education in-state and overseas
Includes video report
By Kate Northrop
KINSTON, N.C. — A $100,000 lottery win is giving a North Carolina man the chance to contribute to his hometown in Mali by funding education and culture for schoolchildren there.
New Bern resident and Mali native Souleymane Sana is making sure his $100,000 prize is benefiting his hometown in a number of ways.
"I'm going to keep doing my best to help build more classrooms for the children in Mali," Sana said. "That is the thing that makes me really happy."
Sana had founded a nonprofit to help residents of his native country, he told the North Carolina Lottery.
"This was my dream," he related. "That was one of the main reasons I bought that scratch ticket... to be able to keep helping them."
The 39-year-old, who teaches dance, bought his winning ticket from Neuse Shop & Fuel on West New Bern Road in Kinston, which won a second-tier $100,000 prize from the $30 "Millionaire Maker" scratch-off game. Now, he'll more easily be able to pass down his knowledge of the art.
"I love to dance, and I want to teach the children in Mali to love it too," the lottery winner explained. "If you talk about culture and you talk about education, they both go together. Some of the money is going to be used to start building a dance center there."
Sana decided to take the lump sum option of the prize when he visited Lottery headquarters in Raleigh, and after state and federal taxes, he took home $71,259.
"My dream is just becoming true little by little and I hope it will keep going," Sana said.
Now that Sana claimed his prize, there are currently 18 out of 60 top prizes of $1 million, six out of 20 second-tier prizes of $100,000, and 13 out of 40 third-tier prizes of $20,000 left to claim in the $30 "Millionaire Maker" game, which launched in March 2021.
VIDEO: Watch the report