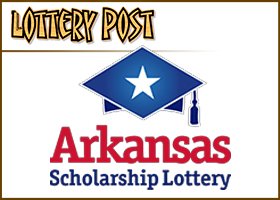 Gift giver decides to keep lottery ticket at the last minute not knowing it was a winner
By Kate Northrop
TEXARKANA, Ark. — An Arkansas woman nearly gave away a scratch-off lottery ticket that would have won the gift recipient $75,000, but she decided to keep the ticket in the end.
A lottery player who resides in Texarkana, Arkansas almost gifted a winning lottery ticket to her ex-father-in-law for his birthday, but the decision to leave it out of the envelope meant she won a huge prize instead.
Paula Penn had no idea that one of the lottery tickets she was about to give her ex-father-in-law for his birthday was a big winner for $75,000.
On Thursday morning, Penn bought a few scratch-off tickets for his birthday from the E-Z Mart on Jefferson Avenue in Texarkana.
Try as she might, she just couldn't stuff all the tickets into his birthday card envelope, so she took out the $3 "$75,000 Jewels" ticket and kept it for herself.
"That ticket really stood out to me because of the diamonds on it," Penn told the Arkansas Lottery. "I love diamond mining in my spare time."
It was when she was at work that day that she realized the ticket she took out of the envelope won a huge prize.
"I asked my boss and co-workers to confirm the win, and the owner gave me permission to leave for the day to come to Little Rock to redeem my prize," Penn explained. "My ex-father-in-law is definitely going to get a kick out of this story."
Penn had won the game's first $75,000 top prize, leaving two more top prizes waiting to be claimed in the game.
With her winnings, Penn says she plans to pay off her debt and take a vacation later this year.
"I can also quit my second job as an Uber driver," she added.
In addition to two more top prizes of $75,000, there are 20 out of 22 second-tier prizes of $1,000 and 34 out of 36 third-tier prizes of $500 left to claim in the "$75,000 Jewels" game, which recently launched two weeks ago.
The overall odds of winning any prize in the scratch-off game are 1 in 3.66.
(Click to display full-size in gallery)